Borussia Dortmund striker Pierre-Emerick Aubameyang has revealed that he came close to joining Tottenham in 2012, but the move broke down in the last minute.
Speaking before Dortmund's defeat against Spurs in the Champions League group stages on 13 September, Aubameyang said that he was given a tour of White Hart Lane five years ago – when he was at French club Saint-Etienne – as a transfer appeared imminent.
However, Spurs, who were managed by Andre Villas-Boas at the time, ultimately decided against completing a deal for the striker.
The Gabon international went on to join Dortmund in 2013 and has scored more than 120 times for the Bundesliga side across all competitions to date.
"I was at Tottenham back then, had a tour of the stadium and the training ground. We held talks," Aubameyang was quoted as saying by ESPN.
"But after that nobody contacted me again. That's definitely extra motivation for me on Wednesday."
Aubameyang endured an unhappy return to London as his team fell to a 3-1 defeat against Spurs at Wembley. The 28-year-old found the net with a volley shortly after Dortmund went 2-1 down, but it was incorrectly ruled out as offside.
Former Spurs boss Glenn Hoddle praised Aubameyang as a striker who would benefit any Premier League team.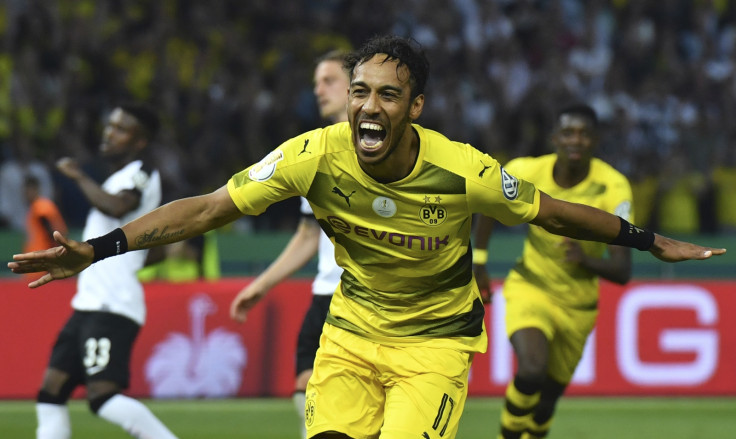 "He's got Premier League written all over him this fella," Hoddle was reported as saying by the Daily Mail. "He's hung out there and pulled away square on, he's onside, and it's not even difficult.
"But look at this for a finish, it's top quality. Spurs get up the other end and score a third goal, and that's football for you."
Chelsea and Manchester City have both been linked with Aubameyang, who has three years left on his contract at Westfalenstadion.
The Gabon striker is the only African player among the 24 nominees for the Fifa best men's player of 2017 award.