Borussia Dortmund forward Pierre-Emerick Aubameyang has said he wants to leave the Bundesliga club before the transfer window closes in order to "grow" as a player, according to reports.
Aubameyang started and scored in Dortmund's 3-0 win over Wolfsburg on 19 August after he publicly urged Italian giants AC Milan to make a bid for him last week.
Chelsea and Manchester City have also been linked with the Gabon striker, who has three years left on his contract at Westfalenstadion.
Dortmund gave Aubameyang a deadline to make a decision on his future but no club made a formal offer, prompting club director Michael Zorc to say that the forward had "missed his window".
However, Aubameyang said he was still keen on leaving the Bundesliga club to further his development as a footballer.
"I am still reflecting on whether I should leave or not," he was quoted as saying by the Sun.
"This club and these fans are incredible, but if I want to grow, I feel I need to leave. This is the question I keep on asking myself – and I don't have an answer.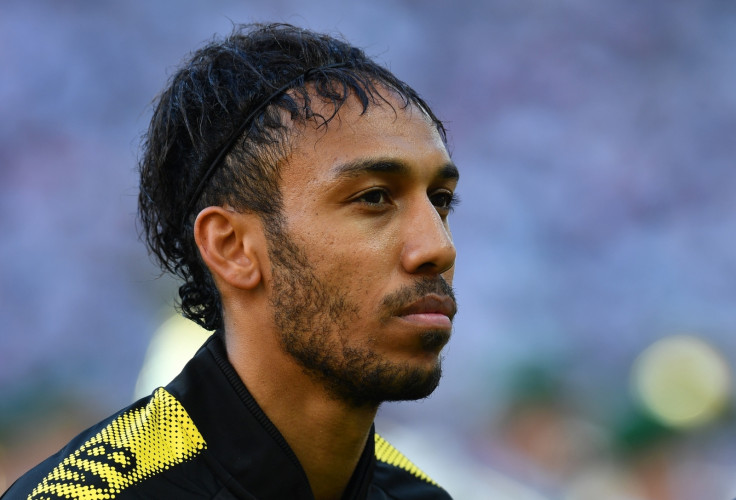 "I need time to think about it. If I want to grow, I surely need to leave this summer. I am 27 and I need to grow.
"If I leave, it will only be somewhere I would play regularly."
Milan were expected to make a move for Aubameyang but are reported to be closing in on a deal for Fiorentina striker Nikola Kalinic.
Chelsea were linked with the Gabon international before they signed Alvaro Morata from Real Madrid.
"The issue is closed," Zorc was quoted as saying by Football Italia. "We spoke very openly with Pierre-Emerick over the last few months. The window for a transfer was left open for a long time, we were unable to reach an agreement for his sale, so he missed his window.
"We can't wait to achieve our targets with him this season."