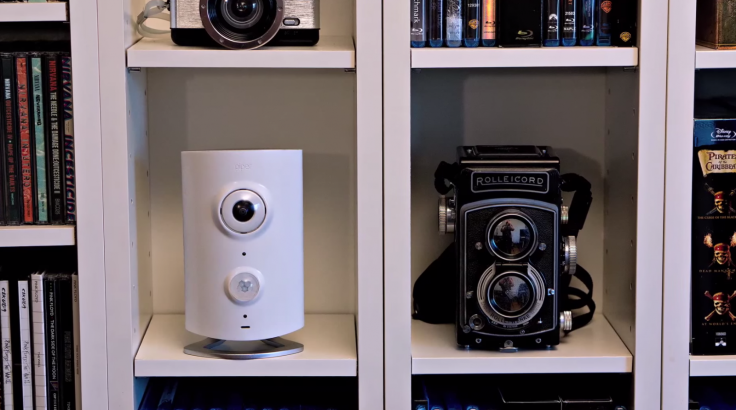 Piper NV Key Features
Nightvision camera
105 decibel siren
Remote monitoring
Works with Z-Wave products
Motion and sound sensors
iOS and Android apps
Piper NV Review
Launched in the US in 2013, Piper is one of a group of company's looking to cash in on the smart home revolution. Its particular speciality is the home security area, and its smart security cameras/alarms allow users to remotely monitor their home through smart phone apps while also linking to sensors and smart plugs to create a whole-home security system.
We reviewed the original Piper when it launch in the UK in September 2014, and now the company's second generation offering - the Piper NV - is available bringing with it night vision and a higher resolution camera.
---
Piper NV: Design
---
The new Piper camera looks virtually identical to the original with the only slight difference being the camera lens. Available in black and white, the Piper NV will suit most living rooms as it blends into the background.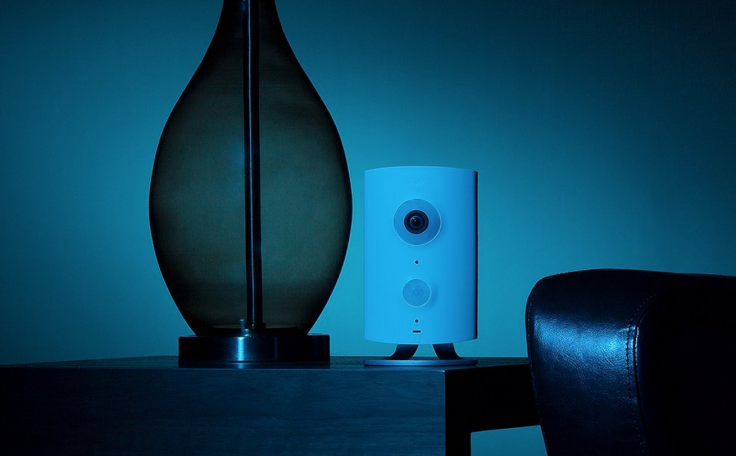 At 140mm high and 89mm wide, the Piper NV is not invisible and you will have to place it in a relatively prominent position in order that it captures the best view of your living room, kitchen or bedroom.
Like the original the NV has a small internal battery but you will need to make sure that where ever you place it, it can be plugged in.
---
Piper NV: Set-up
---
Setting up the Piper NV is one of the best features of the security camera. Simply plug it in, switch it on, wait for the LED to turn blue, download the Android or iOS app, create an account including the email address and phone number you want alerts sent to, and connect the device to your home Wi-Fi network.
It is a fairly painless and stress free procedure, and in stark contrast to some of the other systems I have tried to setup.
Setting up accessories such as door sensors and smart plugs (based on the Z Wave platform) is similarly easy, though I was unable to get Piper to connect with an old door sensor I had working with the first version of the security camera.
---
Piper NV: Features
---
Piper NV, when paired with the Z-Wave accessories, can act as a home security system which allows you to remotely monitor what is happening in your house while you are away.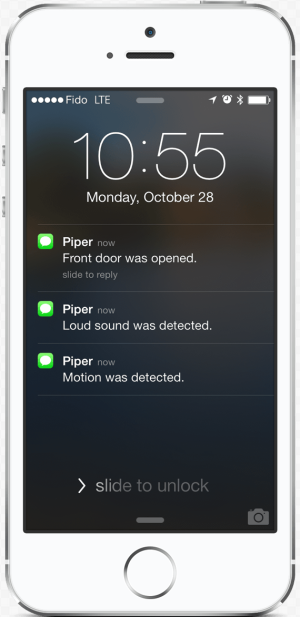 The centre of the system is the video camera which has been significantly upgraded in the Piper NV to feature a 3.4 megapixel sensor (up from 2MP) and the added benefit of night vision. Both are great additions, though I'm not sure how useful night vision really is beyond better motion detection as it still won't allow you identify an intruder.
The system works really well and while it may take some time to access the app, you can stream high definition video from your Piper NV no matter where you are in the world.
You can set up various rules for when you are away allowing you to receive push notifications, texts, emails or even phone calls to alert you to a door opening, loud noise, motion being detected or even the ambient temperature rising.
Obviously you are not always connected or watching your phone so to help make sure someone is notified you can add people to the Trusted Circle and they are also notified when of any change while you are out of your home.
You can also set the Piper NV to trigger the 105 decibel alarm and if you are wondering if this is loud enough, then I can assure you it is, and you won't want it going off in the middle of the night by accident.
The whole system is reliant on your Piper remaining connected to your home network at all times, and the downside of this was made abundantly clear to me recently when I was burgled on the same day as my Wi-Fi network was down, meaning the burglars were able to take my Piper camera without me being informed.
---
Piper NV: App
---
There are Android and iOS apps available for the Piper NV and both work almost identically. The interface is simple and allows you to remotely view your video feed, as well as tilting, panning and zooming using the app.
I did find when switching phones that there was some problems with connecting to the Piper NV using the Android app and considering the system relies on your being able to constantly "talk" to the camera this can be a major issue.
---
Piper NV: Value and Verdict
---
The Piper NV is not cheap. It will set you back £230 buying it directly from Amazon and depending on whether or not you have a Amazon Prime subscription, you may have to pay for shipping.
Buying direct from Piper through its Europe store the Piper NV will cost you €280 (which thanks to the strong performance of Sterling at the moment is just over £200) though you will have to pay €25 for shipping as it is sent from Canada.
While the Amazon deal doesn't include any Z-Wave accessories you can purchase them separately, though they are pretty expensive with a door sensor setting you back £40.
The best deal is direct from Piper for a Piper NV plus three Z-Wave accessories (choose between smart switch, smart plus or door/windows sensors) for €400 (currently £287).
To make the most of the Piper NV, you will need to add some Z Wave accessories to your set-up and this starter kit is relatively good value.
Piper NV Score: 8/10
The Good
Set-up is a breeze
High resolution video and night vision
Works effortlessly with Z Wave accessories
The Bad
Relatively expensive
No connectivity means the system is ineffective