Pirate behind bootleg Kung Fu Panda DVDs sentenced after six years on the run
Mamadou Simakha, 41, fled the US in 2010 following copyright infringement charges.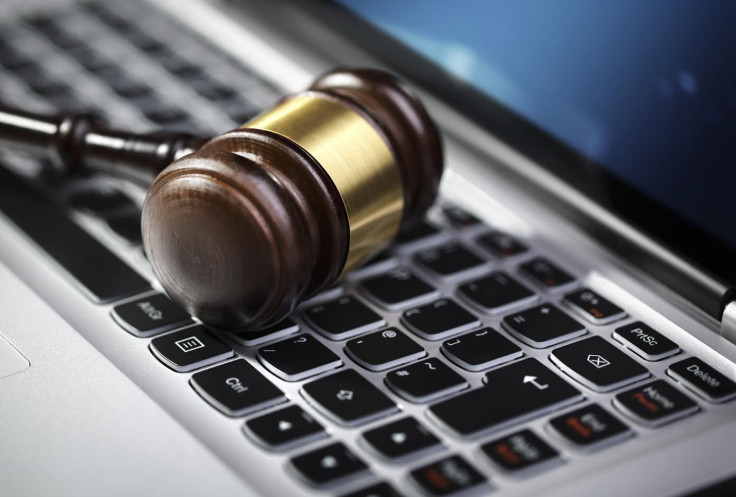 A 41-year-old Senegalese man who went on the run from US law enforcement after pleading guilty to a "far-reaching" criminal counterfeiting scheme circulating pirated CDs and DVDs has been caught and sentenced to five years in prison.
The culprit, Mamadou Aliou Simakha, was also ordered by a district court judge to pay a total of $70,894 (£56,807) in restitution to the Motion Picture Association of America and the Recording Industry Association of America for theft of their copyrighted material.
According to an indictment released by the US Department of Justice (DoJ), pirated content included recordings of artists such as Usher, Jennifer Hudson, and Robin Thicke, and motion pictures Kung Fu Panda, Hancock, Righteous Kill and The Dark Knight.
Simakha pleaded guilty in March 2010 to one count of conspiracy to commit criminal copyright infringement and another of trafficking in counterfeit goods and counterfeit labels.
However, after learning his fate, he left the country and travelled to back to Senegal, before eventually settling in France in 2015.
In March last year he was arrested in Morocco, eventually being extradited into the custody of the US Marshals Service nine months later.
Simakha has admitted two co-conspirators supplied him with blank CDs and DVDs onto which he then "burned" counterfeit copies of music and movies.
The indictment said the wider scheme, which included the work of over a dozen suspects, involved producing and distributing "counterfeit music CDs and DVD movies in and out of various locations throughout metropolitan Atlanta in the Northern District of Georgia".
It said it was "for purposes of private financial gain to infringe the copyrights in certain sound records and motion pictures." The court claimed the content was worth more than $769,000. Seven other defendants were handed prison terms ranging from probation to five years, the DoJ said.
"Enforcement of the copyright laws plays an essential role in preserving the rights of American authors, artists and creators," said acting assistant attorney general, Kenneth Blanco.
He added: "This group [...] stole from thousands of victims by mass-producing counterfeit music CDs and DVD movies in a far-reaching pirating operation. We will continue to investigate, prosecute and, if necessary, extradite those individuals who seek to profit illegally by stealing the works of others."
But in a letter to the court asking for leniency, Simakha made his case by saying he had the "equivalent of a 6th grade education". Describing his situation, he said he was making $300 per week at a local flea market before turning to selling pirated material.
"It seemed a lot better. I realise that it was a mistake," the letter stated.
He said that he fled after becoming depressed and turned to alcohol after the breakdown of his marriage and death of a relative. "Life in America hadn't worked for me," he said, adding that after being detained in Morocco he was held for months in "horrendous" prison conditions.
"I was the only black man in my unit. I was stabbed and physically tormented by other inmates. The correction officers [were] all corrupt. Poor food, stress, sickness and the other factors caused me to lose 70 pounds during that nine months and 16 days period," he said.
Nevertheless, US attorney John Horn, appeared unrepentant at his further incarceration. "Simakha admitted his part as a high volume seller in a conspiracy to produce and traffic millions of pirated music CDs and DVDs which was a leading supplier for the south-eastern United States," he said.
"His decision to flee the country garnered him the statutory maximum sentence he deserves for his many years as a disc counterfeiter and international fugitive," Horn added.
© Copyright IBTimes 2023. All rights reserved.