Jailbreaking of the iPhone, iPad and iPod touch may be less commonplace from now on, as Hackulous, one of the web's most famous communities for pirated iOS apps, closed down without notice.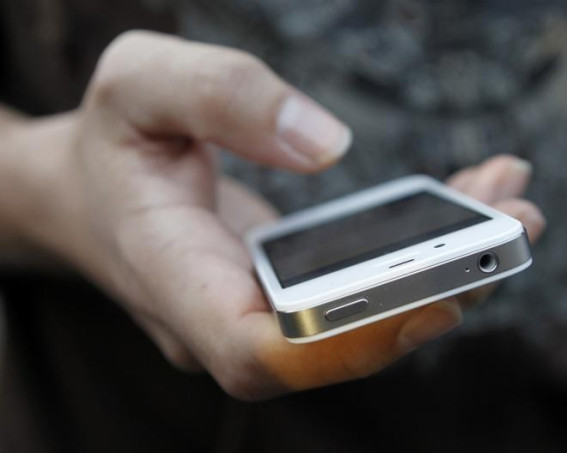 The community shut down on 30 December, taking with it Apptrackr, the online index for pirated apps, and Installous, the app used by millions to transfer unofficial and cracked apps onto iOS devices.
Those behind Hackulous, Apptrackr and Installous blame a lack of activity for the surprise shutdown, but TorrentFreak claims this is an unlikely explanation, given that the services - which provided access to iOS applications without paying for them - were hugely popular in the jailbreaking community.
After its closure, the Hackulous website read: "We are very sad to announce that Hackulous is shutting down.
"After many years, our community has become stagnant and our forums are a bit of a ghost town. It has become difficult to keep them online and well-moderated, despite the devotion of our staff. We're incredibly thankful for the support we've had over the years and hope that new, greater communities blossom out of our absence."
The torrenting and pirating news website TorrentFreak attempted to make contact with Dissident, the admin of the iOS projects, but emails were bounced back. "It appears that for whatever reason he's preferring to keep a low profile at the moment," the site commented.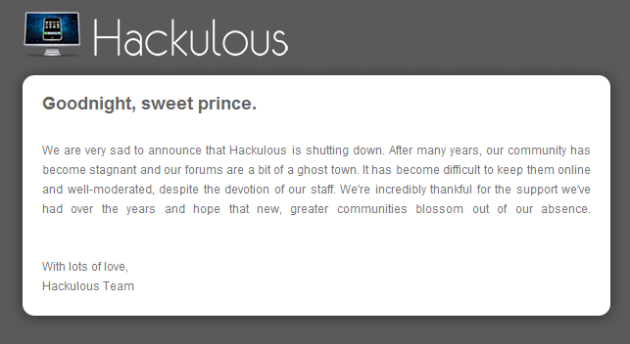 Two other people involved with the communities disagreed with the message claiming a lack of users, adding that the sites were healthy and still had plenty of visitors.
Away from the forum, Installous was used by millions of iOS users, and served up adverts every time it was used, presumably generating enough ad revenue to fund the project.
Dissident is reported to be a firm believer of the try-before-you-buy model, and so his services let iOS users try an application for free (but illegally) before committing to paying for it from Apple's App Store; with more apps now offering free versions, this selling point for Installous became less attractive.
Finally, TorrentFreak points blame at rumours that say the iPhone 5 will not be jailbroken anytime soon, making it impossible to use Installous and any other directories for jailbroken apps, such as Cydia.
Apple has fought with the various jailbreaking communities since the iPhone first arrived in 2007. Back then, with the phone an exclusive to AT&T in the US and O2 in the UK - and no App Store - jailbreaking the device to make it work on other networks and run third parties games was seen as a huge benefit.
But now, with the iPhone available on most networks and an App Store boasting hundreds of thousands of applications, the desire to jailbreak will surely be fading. Apple may well have taken this downturn to move in with legal action, requesting the likes of Installous and the Hackulous community to stop doing business.