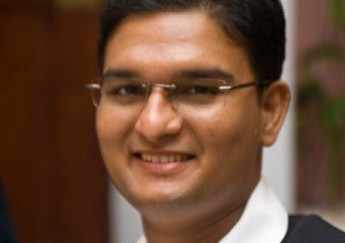 A man stabbed to death in his car in Sheffield was a Domino's pizza driver making his final delivery before he started a new job.
Thavisha Lakindu Peiris, 25, was found slumped at the wheel of his Toyota Yaris in the Southey area of Sheffield on 27 October after suffering multiple stab wounds.
Police have now said Peiris was on his final delivery for the pizza company Domino's when he was murdered. He was due to start a new job as an IT consultant.
His body was found by co-workers who went searching for him after they discovered he had not delivered his order.
Police said that on the night he was killed, Peiris asked if he could finish early because he was feeling ill. His employer agreed he could finish after one more delivery, and then go home.
Peiris was born in Sri Lanka but had travelled to the UK to study IT at Sheffield Hallam University and had taken the job at Domino's to help support himself while he studied.
A number of men who were arrested in connection with Peiris' connection have been released without charge.
Police said that while they are not ruling out the possibility that Peiris' mudrer was racially motivated, they said there was "nothing to suggest that's the case".
Det supt Lisa ray said: "Thavisha Lakindu Peiris was a bright, hard-working, intelligent and caring man who had worked hard to develop his career in Sheffield.
"His murder is an absolute tragedy and has caused untold grief for his mother, father and brother in Sri Lanka and for his many friends in Sri Lanka and in Sheffield.
"Everything we have learned from his family, friends and workmates at Domino's suggests he was a career-minded, hard-working, bright, articulate and friendly young man who was very much planning his future.
"To date, we have found no explanation for his brutal and shocking death."
South Yorkshire Police said they enlisted a 50-strong team to the murder investigation.
Ray added: "It is urgent that anyone who saw him, or his car, or anything that they now regard as suspicious, comes forward without delay.
"A family is grieving for a young man whose life has been taken from him in the most brutal of fashions, and we owe it to him and his family to find the person or persons responsible.
A spokesman for Domino's said: "All at Domino's Pizza are shocked and saddened by his death and our thoughts and prayers go out to his colleagues, friends and family."