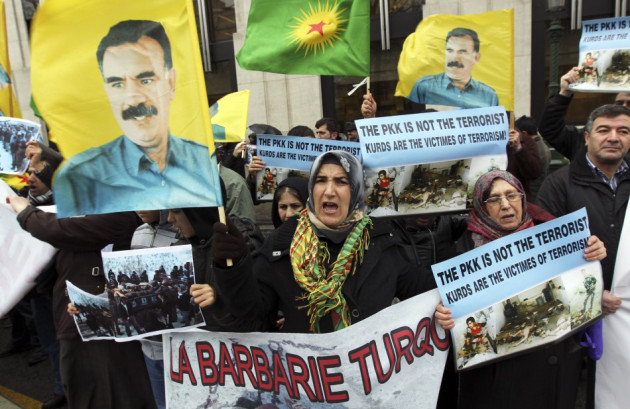 Turkish police arrested dozens of people under accusations of belonging to a Kurdish rebel group, officials reported.
Some 100 people were detained for alleged links to the terrorist Kurdish Communities Union (KCK) during police raids in 30 Turkish provinces.
Among the people arrested, some trade union members from the Confederation of Public Sector Trade Unions (Kesk), the Trade Union of Public Employees in Health and Social Services (Ses) and All Municipal and Local Administration Workers' Union (Tüm bel-sen).
The detentions were part of an on-going investigation into a Kurdish group which prosecutors accuse of ties to the Kurdistan Workers' Party (PKK) which is fighting for autonomy in the Kurdish southeast.
Several mayors from the pro-Kurdish Peace and Democracy Party (BDP) were arrested in connection with the probe. The suspects are accused of various crimes, including membership of a terrorist organization, aiding a terrorist organisation and attempting to destroy the country's unity and integrity. BDP officials say the investigation is the government's way of suppressing BDP politicians, denying any links between the suspects and any terrorist organizations.
The PKK is considered a terrorist organization by the European Union and the United States, which has supplied Predator drones to Turkey to assist its fight.
Lami Özgen, Chairman of KESK, told independent news website Bianet that the union has been under intimidating and repressive policies for a while. The raids, according to Özgen, were aimed at obstructing activities related to the International Women's Day on 8 March. He added that female secretaries were searched during the raid.