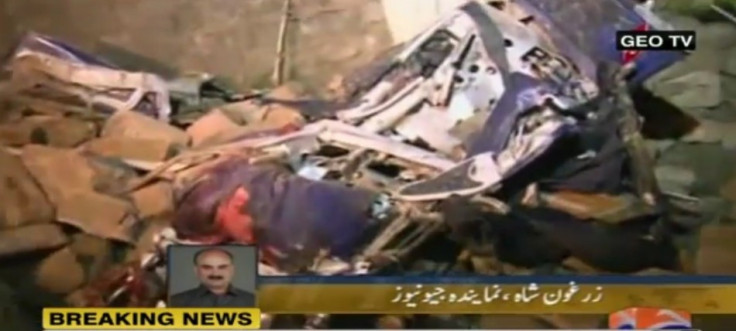 A plane carrying up to 127 people on board has crashed in bad weather near Pakistan's capital Islamabad, according to reports. There are believed to be no survivors.
Four children are believed to have been among the victims.
Defence minister Chaudhry Ahmed Mukhar said the aircraft came down just a few miles from the city's Benazir Bhutto International Airport.
"There is no chance of any survivors. It will be only a miracle. The plane is totally destroyed," police officer Fazle Akbar said.
The country's Civilian Aviation Authority confirmed Bhoja Airlines flight BHO-213 was flying from Karachi to Islamabad when it crashed in bad weather near Chaklala, Rawalpindi.
Rain and wind were lashing parts of the capital around the same time as the crash.
Saifur Rehman, from a police rescue team, told Geo TV: "Fire erupted after the crash. The wreckage is on fire, the plane is completely destroyed."
State television said all hospitals in Islamabad and nearby Rawalpindi have been put on alert.
Rescue teams were reportedly headed to the crash site.
The aircraft was a Boeing 737-200 operated by Bhoja Air, a domestic carrier that has just four planes and only resumed operations last month after suspending them in 2001 due to financial difficulties.
TV footage showed wreckage of the plane, including parts of what looked like its engine and wing, up against the wall of a small building. Rescue officials were working in the dark, with many using flashlights as they combed the area.
In July 2010, an Airbus 321 passenger jet operated by the private airline Airblue crashed into hills overlooking Islamabad while coming in to land after a flight from Karachi, killing 152 people on board.