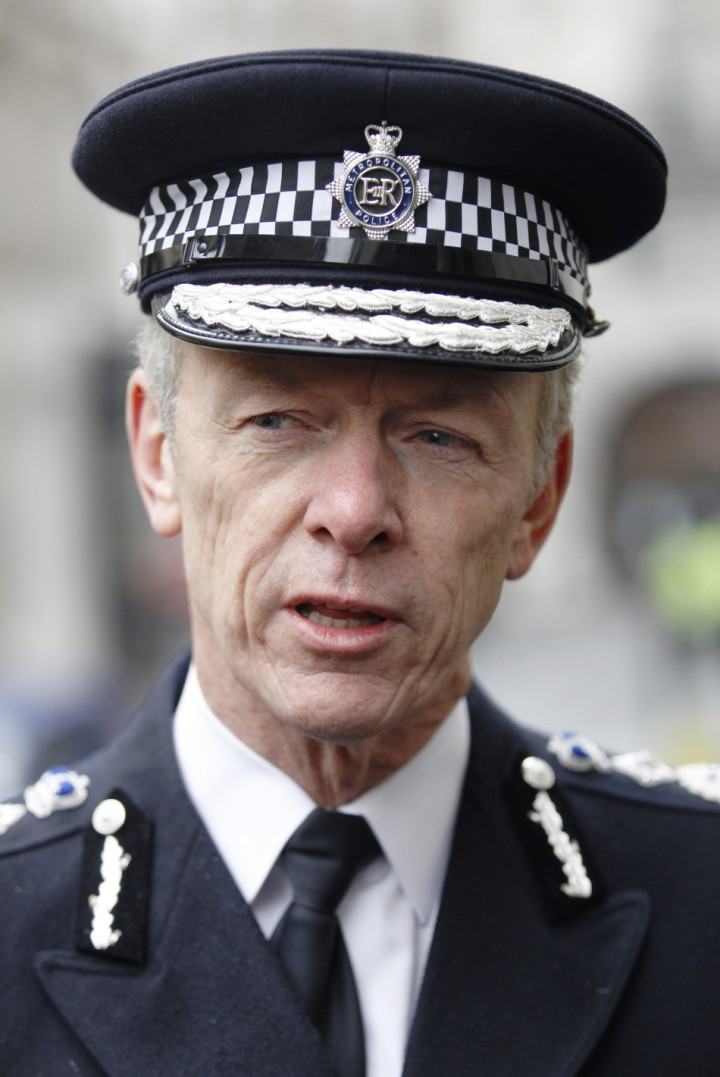 The UK's most senior police officer has come under scrutiny over claims that he leaked secret information on the "Plebgate" affair to the press.
Following a Freedom of Information (FOI) request by friends of Andrew Mitchell, the former cabinet minister at the heart of the scandal, the Met has revealed that Metropolitan Police Commissioner Sir Bernard Hogan-Howe met with journalists the day before a series of reports appeared, claiming that an investigation had found no evidence to support Mitchell's account of the incident.
There are now demands for Hogan-Howe to reveal full details of the discussions, and to make public his diary or any other recordings of the meeting.
Former Tory justice minister Crispin Blunt told the Sunday Times: "If it is true that Bernard Hogan-Howe has been briefing journalists off the record about a potential conclusion of a Crown Prosecution Service decision, then that would be outrageous and it would make his position untenable."
Mitchell, who is the MP for Sutton Coldfield, resigned his position as Tory chief whip last year after police officers claimed he swore at them and called them "plebs" when they asked him to take his bicycle down a path near a Downing Street security gate.
Police launched the Operation Alice investigation into the incident when it was revealed that an email purportedly from a civilian witness supporting the officers' account of events was in fact from a former police officer who was not at the scene at the time.
In a letter to Hogan-Howe, former shadow secretary of state David Davis wrote: "Did you discuss with these journalists the Operation Alice report sent to the CPS on 28 March?"
In it, he also referred to the Filkin report recommendation, enforced by Hogan-Howe, that "there should be no more secret conversations with journalists and officers should make a note of all conversations with reporters."
When the newspaper reports were published six weeks ago, Mitchell was furious at the implication that he had lied about the Plebgate incident and said he believed there was a "a dishonest and illicit attempt to blacken my name and destroy my career".
A friend of Mitchell said: "Andrew is profoundly shocked at the suggestion that the most senior officer in the country would be in any way involved in leaking his own report."
In a statement, the Metropolitan Police said it "has always sought to allow the Met to be held to account by providing accurate information whilst protecting the integrity of the investigation."