Police Called to Swansea Training Ground To Defuse Furious Row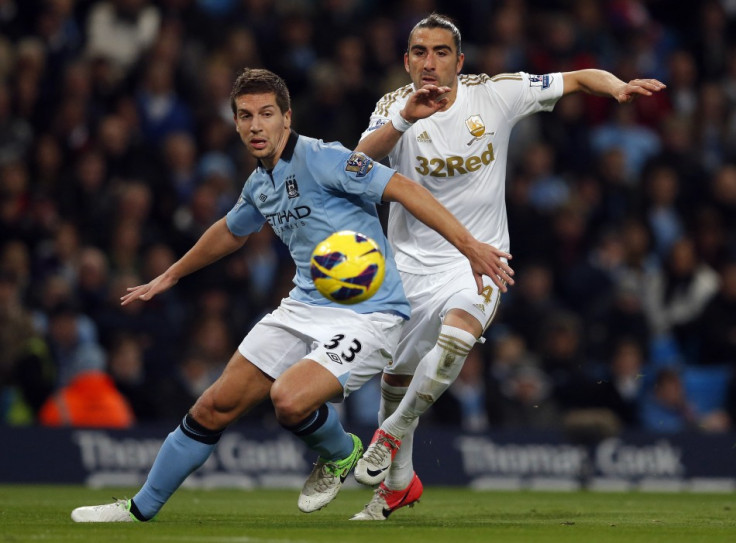 Swansea have confirmed that police were called to their training ground last Friday following a row between defender Chico Flores and his team-mate Garry Monk.
Some reports suggested the Spanish centre-back picked up a brick during the incident as he screamed furiously at Monk but the club have swiftly denied such claims.
"Chico Flores and Garry Monk had an exchange of words, which is not uncommon between players in training grounds across the country, but no threats or altercations took place between the players in question," a Swansea spokesperson said according to ITV.
"The club can categorically state that nobody was threatened with a brick.
It's understood a member of the public phoned the police, who felt no action was required. The matter has been dealt with and is concluded."
"Police were called to the training ground at around 1.30pm on Friday 17 January. Club officials were spoken to and no police action was required."
According to reports, Flores was recently involved in another incident where he walked out of a senior team meeting at the club.
Following the incident, Michael Laudrup choose Chico in his starting XI for Swansea's 3-1 defeat toTottenham on Sunday where the Spanish defender scored an own goal.
Monk did not feature as he has been out since September after suffering a knee injury.
Swansea are without a victory in their last eight league games and after their impressive campaign last season which included their Capital One Cup triumph, they are now three points off the relegation zone.
© Copyright IBTimes 2023. All rights reserved.