Police dogs trained to detect SD cards, USB memory sticks and portable hard drives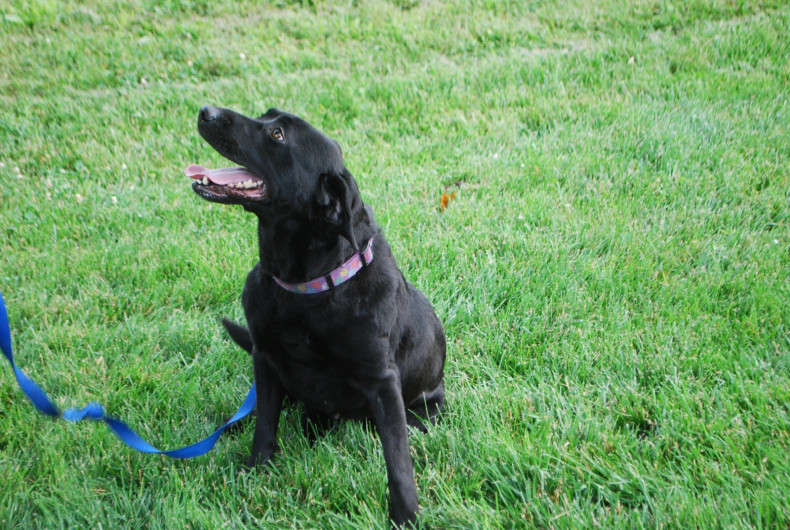 Police dogs in the US are now being trained to detect electronic storage devices in order to aid local, state and federal law enforcement in child pornography investigations.
Tactical Detection K9 is a professional dog training firm based in Louisville, Kentucky. On 7 July, one of the dogs it trained was on hand during an FBI raid of the home of former Subway spokesman Jared Fogle in Hancock County, Indiana.
The dog in question was Bear, a black Labrador who is one of only four dogs in the entire country trained to detect electronic storage devices.
"Bear is unique because he can sniff out SD cards, thumb drives, external hard drives, iPads and micro SD cards," Tactical Detection K9's chief handler Todd Jordan told local news channel Fox 59.
"You think about investigators going into a house and trying to find a micro SD card that is as big of a fingernail. It will take investigators hours, especially if someone is trying to hide it."
Isolating a by-product found in motherboards
Tactical Detection K9 specialises in training dogs for law enforcement, and all training is carried out by people who have either been police officers in the past or currently are police officers.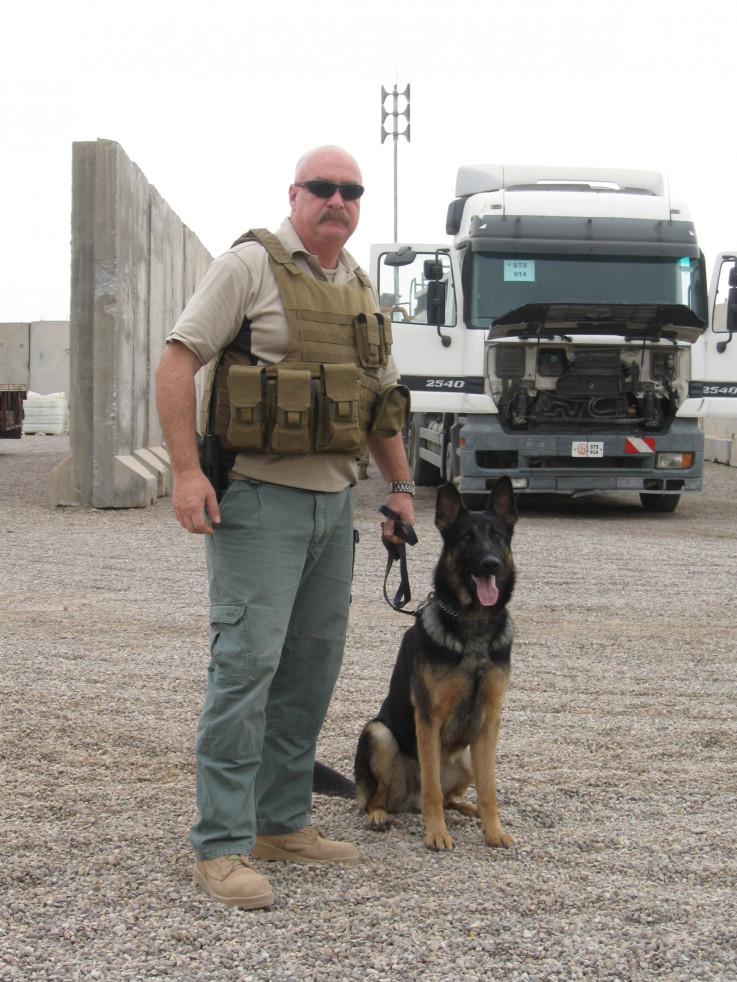 Dennis Clark, CEO of Tactical Detection K9, working in Iraq with a bomb detection dog
Tactical Detection K9
The firm has trained 250 dogs since 2012 that can detect drugs, explosives and arson, with the electronic detection K9 being their latest addition.
Tactical Detection K9's CEO Dennis Clark discovered it was possible to train dogs to detect electronic devices after having scientists identify the common by-product that is used in SD cards, external hard drives, iPods, iPads and USB memory sticks.
"An electronic dog, it is far more involved than a drug dog or an explosive detection dog. It takes eight months up to a year to train an electronics dog," Clark told IBTimes UK.
"It took a year for the scientists to isolate the odour, then we started training the dog. In that way, you can train the dog to detect that by-product, and the dog will ignore other parts of the cell phone or the computer."
Since the dogs are only trained to detect that specific by-product in a motherboard, they do not make a fuss if they detect mobile phones, and are also trained not to step on or touch the batteries in the devices.
Purchasing an electronic detection K9 such as Bear costs $9,000 (£5,776), and this includes the cost of training and certifying the dog's new handler.
Bear has already been used on five investigations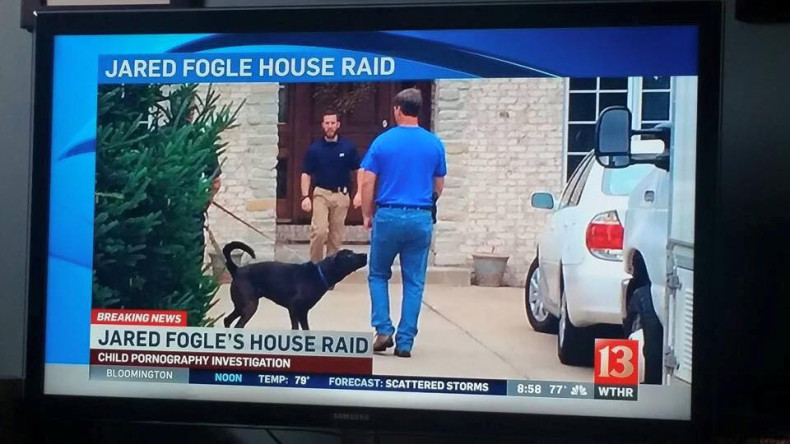 Being the flagship electronic detection K9, Bear is not for sale, but he has been used to help so far on five separate state and federal child pornography investigations.
"Todd Jordan, the guy who works for me, had a friend who was on an FBI taskforce for child pornography, and in conversation, the agent said in one investigation they were missing small SD cards as they're the size of postage stamps," said Clark, who comes from a background of over 30 years in police canine handling and training, and previously worked for DynCorp with bomb-detecting dogs in Iraq.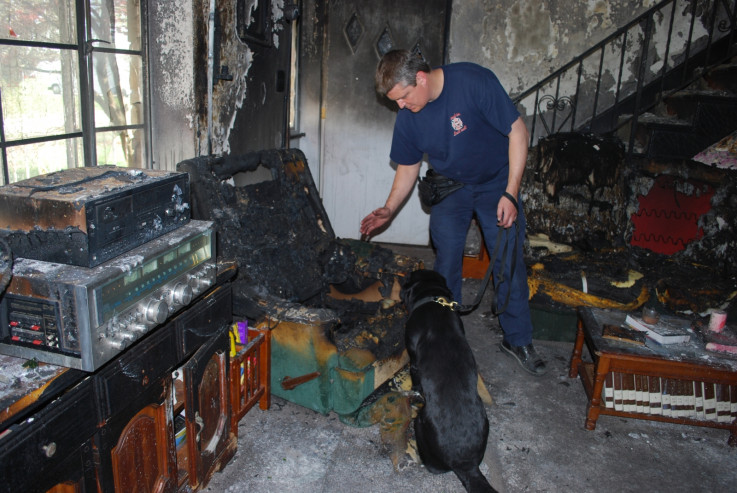 A Tactical Detection K9 dog that has been trained to assist a fire investigator in detecting arson
Tactial Detection K9
"He asked if it were possible for us to train a dog to detect that, and that's when we went to the scientists. People were confused when they saw the Jared Fogle raid on TV, as they saw the dog being brought in, so they initially thought he was being raided for drugs."
The firm is currently training up other dogs for electronic detection. A second, female dog called Daisy recently passed training and has just been sold to a private security company in New York called Spartan Tactical Inc, which carries out large-scale contracts.
"This is the K9 of the future," said Clark. "At this time we have two finished with more in training."