Megaupload's Kim Dotcom has told a New Zealand court he was punched in the face and kicked to the floor by police.
Dotcom spoke for the first time about the events that led to his arrest on 19 January and claimed he was so frightened when the police arrived that he fled to his panic room, as reported by 3News.co.nz.
Dotcom, whose Megaupload was one of the world's largest file-sharing sites, has been refused bail because he owns a helicopter and is believed to be a flight risk - although it has been claimed that the craft would not be able to fly far enough for him to leave New Zealand.
Authorities are concerned that Dotcom - also known as Kim Schmitz - would flee to his native Germany.
"I'm aware that if I go to Germany I would be unable to unfreeze my assets," Dotcom told North Shore district court. "What I want to do is stay here to fight and get my money back. What would I do in Germany with five kids and a wife with no money?"
Along with six others, Dotcom has been accused of internet piracy, money laundering and racketeering by the Department of Justice. the case was brought after a two-year investigation by the FBI.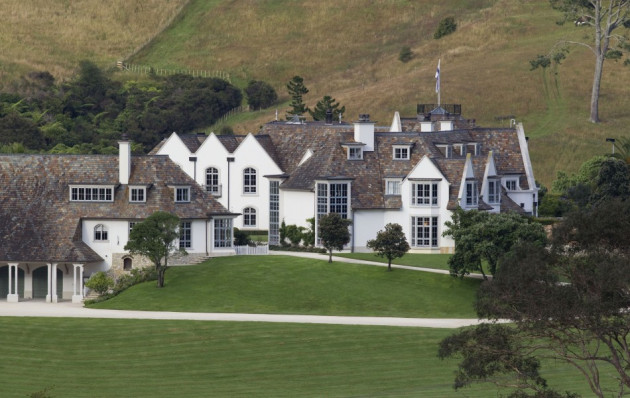 Police stormed the Megaupload creator's house - known as Dotcom Mansion - in the early hours of 19 January. Dotcom claims they were "quite aggressive" and that he was punched in the face, kicked to the ground and had his hands stood on as he was arrested.
Dotcom added that he chose to remain in the safe room for fear of startling the police and accidentally getting shot.
It is claimed by the police, however, that Dotcom refused to open the door of his panic room so the police were forced to cut through it. When they got inside, Dotcom was said to have refused to show them his hands. A semi-automatic shotgun was found nearby.
The police believe that Dotcom has access to bank accounts that authorities were unable to freeze, along with credit cards and passports in different names.