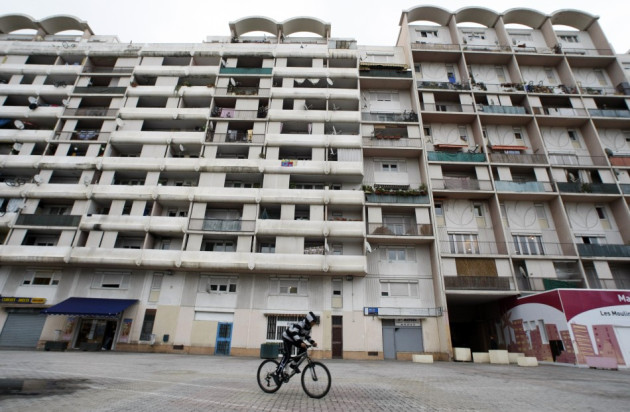 UK councils should sell their most expensive council houses to raise funds that can be reinvested in the building of cheaper homes, a thinktank claims. But opponents have savaged the idea claiming it aimed to drive working-class people and the poor into social ghettos.
Policy Exchange believes the sale of the top council homes would raise up to £4.5bn per year, which would allow as many as 170,000 more affordable homes to be built around the country.
The influential thinktank, set up by Conservative MP Nick Boles, a key ally of David Cameron, claims the move could reduce the housing waiting list by up to 600,000 in five years.
The report, titled Ending Expensive Social Tenancies, has been welcoming by housing minister Grant Shapps, who said its central proposal was "blindingly obvious".
In the report, author Alex Morton writes: "The country is experiencing a major housing crisis. Construction is falling and family budget and living standards are being squeezed by rising rents. A shortage of social housing provision is an important part of this housing crisis.
"The government has committed to build a total of 170,000 new affordable homes by 2015. This is welcome but not enough."
Morton said the government lacked the money to kickstart the economy through house-building and argued that it must instead make better use of its existing stock.
"Expensive social properties are key to making better use of this stock. When an expensive property becomes free social landlords have a choice. They can give the property to a single family, or sell it off and reinvest the proceeds to build multiple properties elsewhere.
"We would argue that giving expensive social housing to a single lucky household is unfair to the more than 1.8 million households languishing on the waiting list.
"People are being forced to wait, often in unsuitable or temporary accomodation, so that one lucky family is given a property (at huge expense to taxpayers) that costs hundreds of thousands of pounds."
Shapps told the Daily Telegraph: "It clearly makes sense to use housing stock as efficiently as possible. Where you have houses which are worth millions, you could sell them and build a lot moe homes to help sometimes vulnerable people come off the waiting list.
"It is blindlingly obvious. And only a perverse kind of leftwing dogma that appears indifferent to the suffering of those languishig on record waiting lists prevents this kind of common sense from prevailing."
Social Cleansing?
Labour MP Karen Buck of Westminster North warned that the the move would set prices at levels that would push lower income families out of more expensive areas.
She told BBC Radio 4: "It's a process of quite dramatic erosion because we would be getting rid of another third of all social housing from these communities over the course of a decade - properties that already exist."
The National Housing Federation, which represents housing associations, says many towns would be "cleansed" of "hardworking people who can't afford to pay high prices".
Earlier this year Newham Council in east London said it was writing to more than 1,000 housing associations around the country - including one in Stoke-on-Trent 160 miles away - to try to find accommodation for families applying under the new rules.
Newham mayor Sir Robin Wales insisted that spiralling rents in his borough and the housing benefit cap meant it could no longer afford to put up tenants in the private rented sector.
Croydon Council in south London has said it is seeking to rent private accommodation in Hull, while Waltham Forest, in northeast London, has moved a small number of families to Luton.