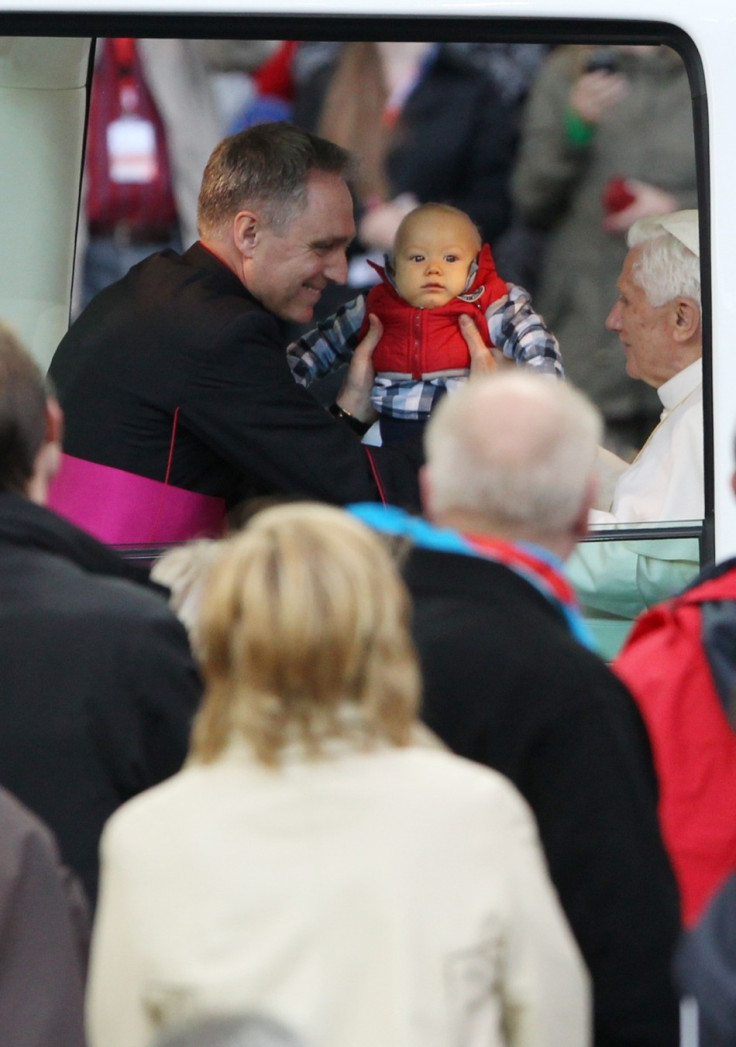 Pope Benedict XVI will face a lawsuit for not wearing a seatbelt in the Popemobile during his latest visit to Germany, Freiburg municipality has confirmed.
Lawyer Johannes Christian Sundermann has filed papers in Dortmund on behalf of an unknown citizen against the Pope, saying the head of the Catholic Church did not put on his seatbelt while being driven around Freiburg at the end of September.
The plaintiffm named Baden-Württemberg Minister-President Winfried Kretschmann and Archbishop Robert Zolltisch as witnesses in the case and asked that they provide statements.
"Seatbelts save lives and the Pope should obey the traffic rules," the plaintiff said according to the Irish Times, adding that a driver was killed in a traffic accident shortly after the Pope's visit as a result of failing to wear a seatbelt.
The unnamed citizen, who filed the complaint, believes the Pope should face the maximum €2,500 (£2,150) fine allowed as a repeat seat belt offender, the Irish Times reports. If convicted, Mr Sundermann said the pontiff was likely to face a fine of around £30.
Lawyers there must now consider whether the Pope, a German, should be treated as a regular German citizen over this complaint, or if he would enjoy diplomatic immunity as head of the Vatican.
The foreign ministry confirmed that the Pope, as a visiting head of state, enjoyed diplomatic immunity during his recent stay, according to the Irish Times