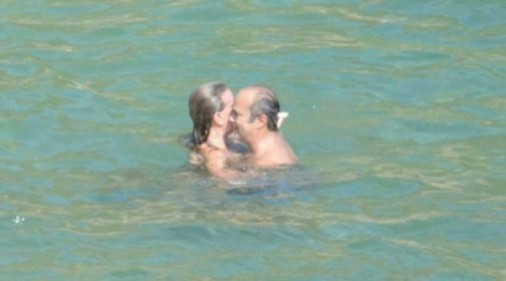 Pope Benedict XVI has accepted the resignation of an Argentine bishop who was involved in a scandal after the publication of photos showing him embracing a woman on a Mexican beach.
Bishop Fernando Bargallo, 57, initially said the bikini-clad blonde he was caught in intimate hugs with was a childhood friend and insisted he was still "devoted to God".
He was later forced to admit to having had "amorous ties" with the woman, who is believed to be a divorced restaurant owner.
Bargallo had been in charge of the diocese of Merlo-Moreno, in the province of Buenos Aires since May 1997.
The scandal broke when an Argentine television station broadcast pictures of him on holiday at a beach resort in Mexico. Bargallo admitted the situation was "imprudent as it could lead people to jump to the wrong conclusion", nonetheless he asked his faithful to forgive him for "the ambiguity of the pictures".
But later he decided to hand his resignation to the Pope.
The scandal has raised questions over the Catholic Church's ban on the marriage for priests.
Pope Benedict has denied claims that abstention may have fuelled sex abuse scandals, remarking the importance of celibacy to the priesthood.
He issued a rare condemnation of errant priests in April, criticising some Austrian clerics who in 2011 launched an "appeal to religious disobedience" to end the priestly celibacy.
The resignation was one of several personnel changes announced by the Vatican before the pope goes on holiday in Castel Gandolfo, the papal summer residence in the hills south of Rome.
Benedict might soon let Cardinal William Levada, his successor at the Congregation for the Doctrine of the Faith, retire, at the age of 76.
He left in place Cardinal Tarcisio Bertone, the 77-year-old Vatican secretary of state. Bertone was involved in a scandal over leaked Vatican documents, according to which he plotted against the pope to undermine his authority.