Facebook has published a run down of the events its billion members talk aboue most in 2013, but while sports figured highly in many countries, Pope Francis was the most talked about subject.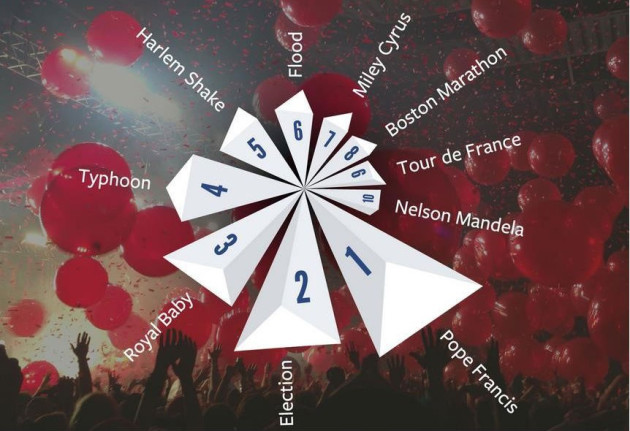 The second most talked about topic globally in 2013 was the word 'election', followed by 'Royal Baby' in reference to Prince George; 'typhoon' was fourth and the Harlem Shake craze of viral dance videos came fifth.
Sports teams and events figured highly in many countries, with Bayern Munich top in Germany, Paris Saint-Germain taking the number one spot in France; Formula One was the most popular phrase in Singapore, while Real Madrid was top in Spain; Mario Balotelli was third in Italy, and Wimbledon champion Andy Murray was the most talked-about topic in the UK.
Robert D'Onofrio, Facebook's data editor, said: "While some of the people or topics featured on this year's global list need no introduction, like Pope Francis, others prompted us to dig a little deeper. 'Election' appeared in many languages, and was the second most mentioned term on Facebook worldwide in 2013.
"With high-profile national elections in countries like India, Kenya, Iran and Italy [this] year, it's not a surprise to see it near the top of our list."
Behind Andy Murray, the UK's second most popular topic was former Prime Minister Margaret Thatcher, who died in April, followed by the Champions League final, Prince George and Sir Alex Ferguson.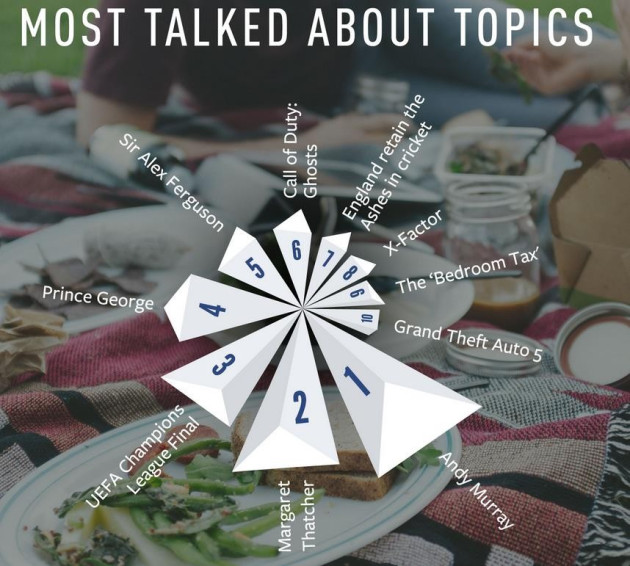 Video Games
Video game Call of Duty: Ghosts came sixth, England's retention of the Ashes was seventh, the X Factor came eighth, the government's controversial 'bedroom tax' was ninth and Grand Theft Auto 5 rounded out the top 10.
Nether sports nor entertainment topped the charts in Poland, where the Harlem Shake was the most talked-about topic of the year; Miley Cyrus was sixth in Poland, followed by her infamous 'twerk' in seventh and 'What does the fox say' - an obscure electronic dance song and viral video created by a Norwegian comedy duo - came 10th.
The most popular place in the UK for Facebook users to check into was the O2 in east London, while Disneyland was the most checked-into place in the US, France, Hong Kong and Japan.
On a more human level, Facebook also tracked the popularity of users' life events. Adding a relationship, getting engaged or getting married were the most popular events for its billion-plus users, followed by travelling, moving house and ending a relationship.