Game Of Thrones season 6 has witnessed over a million downloads across the globe ever since it premiered on 24 April. However, the aftermath has left a surprising entity severely affected – Pornhub. The adult entertainment site reported to a 4% decline in traffic since the release of the latest season of GoT.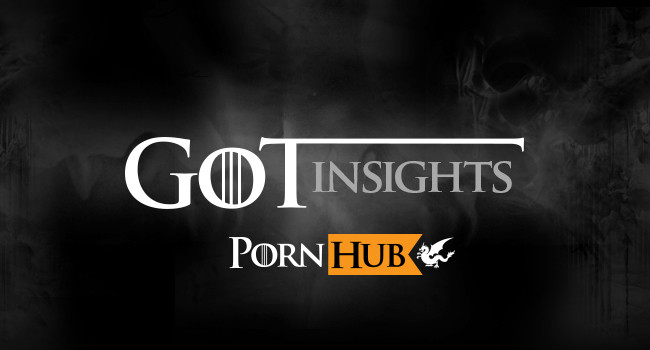 Analysts at Pornhub have published data highlighting the drop in traffic. While this may seem like a small fraction, in reality, it is substantial as the site attracts 60 million visitors on a daily basis. Pornhub also developed a traffic chart that displayed its traffic in the hours leading up to the airing of the epic drama series, as well as the hours after the episode aired.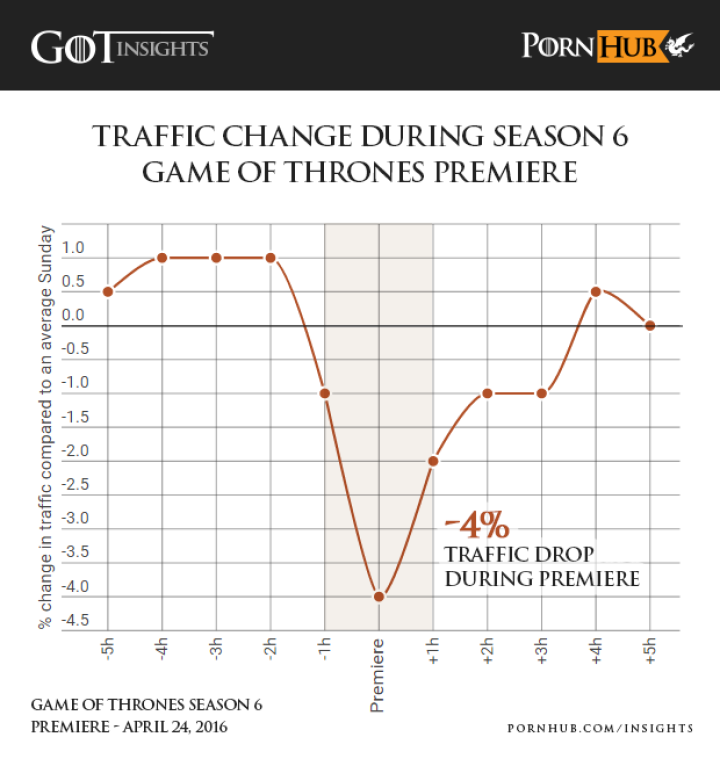 It observed that users were searching for GoT related "porn parodies". "Throughout April, searches containing Game Of Thrones were slightly above average, but shot up in the days before the season premiere, peaking at 370% on Sunday the 24<sup>th," Pornhub noted. The most common search terms appear to be "parody" "walk of shame" and "sex scenes", with more specific searches involving characters like Missandei and Daenerys.
In terms of the characters or actors, Emilia Clarke's Daenerys Targaryen had the dubious honour of topping Pornhub's search charts, closely followed by Natalie Dormer playing Margaery Tyrell and Sibel Kekilli playing Shae, who despite being written off the show, seems to intriguing fans frequenting adult website.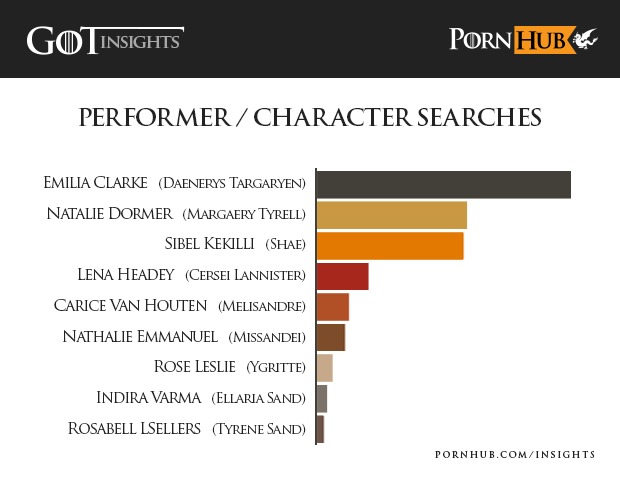 Upon further analysing data for 2015, the adult entertainment site discovered that while GoT season 5 was airing, Pornhub searches for GoT's premiere and finale episodes rose by 200%. Game Of Thrones is famed for, among other things, its nudity. Season 6 episode 2 titled Hope, will air on 1 May on HBO.