Pornhub star Mia Khalifa's goal for 2016 is to play fantasy football with Le'Veon Bell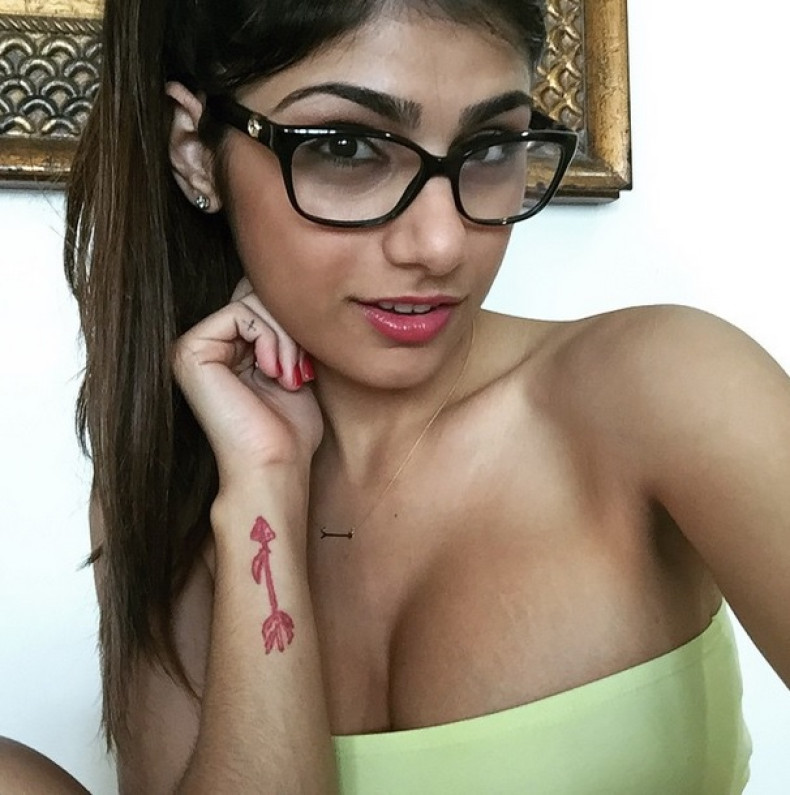 Pornhub queen Mia Khalifa is apparently a big fan of Le'Veon Bell. The Lebanese-born porn star took to her Twitter account, and talked fantasy football with the 23-year-old Pittsburgh Steelers star.
The adult film star who is a big supporter of Florida State Seminoles revealed her goal for next year. She tweeted: "2016 goal: Get @L_Bell26 to play fantasy football with me."
In October, Bell had responded to Khalifa's queries about fantasy football. She wrote: "Do you start yourself in fantasy? Is that your motivation? @L_Bell26"
"lol I don't even know how to play fantasy," he replied. Following that, Khalifa jokingly offered to help him, she wrote: "Join my league We'll teach you @L_Bell26"
Khalifa, who updates the happenings of the sports world through her social media accounts, had revealed she does not like five-time NBA champion Kobe Bryant. She shared a screenshot of a conversation she had with a friend that involved the Los Angeles Lakers icon.
Khalifa had previously revealed she "hates" Bryant. She wrote: "When your friends know you too well #DeathToBlackMamba."
Meanwhile, Khalifa, who moved to the US as a teenager, sparked outrage in the Middle East after making her porn debut in October 2014. She was heavily criticised and even faced death threats for her pornographic video wearing a hijab, a traditional headscarf worn by many Muslim women.
In an interview with The Washington Post, she defended her actions saying: "The scenes containing a hijabi are satirical. There are Hollywood movies that depict Muslims in a much worse manner than any scene Bang Bros [the company who made the video] could produce."