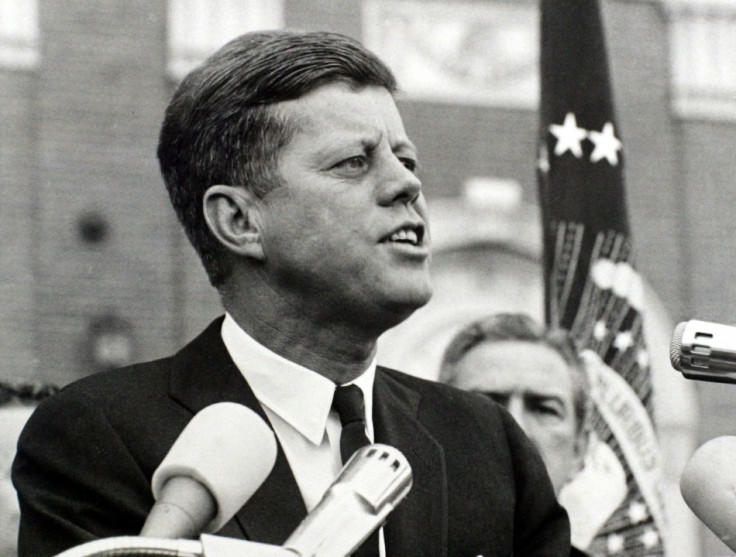 Pornhub star Mia Khalifa has paid tribute to John F Kennedy on the anniversary of his assassination. The adult star, who rose to prominence after making her porn debut in October 2014, joined millions of America's as they remembered the events of the tumultuous day, 52 years after it occurred.
On 22 November 1963, JFK – the 35th President of the United States – was shot dead as his motorcade passed through the streets of Dallas, Texas, during his campaign ahead of the 1964 presidential election.
As a result of that shocking event, 22 November has become a date etched into the consciousness of all Americans. Even to this day, people ask: "Where were you when JFK was shot?"
Taking to Twitter, the Lebanese-born porn star shared a vintage snap of the former president enjoying an ice cream along with the caption: "Today we remember. RIP, JFK." Within minutes the message has been retweeted and liked hundreds of times.
Earlier in November, Khalifa weighed in on another major tragedy. Following the Paris attacks that killed at least 130 people, she expressed her displeasure over Facebook's move to change profile pictures to France's national flag to "support France and the people of Paris".
The 22-year-old took issue with the move and branded it "narcissistic". She tweeted: "Because nothing says 'Prayers for Paris' quite like a narcissistic selfie with a flag over it."