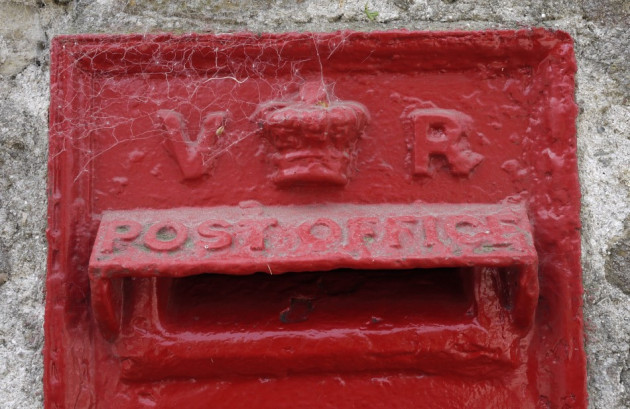 The loss of a new government contract worth £600m would be a "catastrophic" blow for the Post Office, according to the industry's biggest trade body.
The contract with the Driver and Vehicle and Licensing Agency (DVLA), the Department for Transport's car licensing arm, is up for grabs following the government's controversial decision to put it out to tender.
Post Office Ltd already fulfils a number of contracts on behalf of the DVLA. The new contract, which covers the issue of all driving licences, tax discs and DVLA paperwork, is far larger.
The National Federation of Sub Postmasters (NFSP) has warned that if a rival bidder such as Tesco wins, the Post Office could be forced to close 5,000 of its branches - almost half the 11,500 remaining sites.
George Thomson, general secretary of the National Federation of Sub Postmasters (NFSP), has told transport secretary Justine Greening: "The revenue from the DVLA contract is of vital importance both to individual post offices and to the network as a whole.
"Without it, many post offices would undoubtedly struggle to survive, which in turn would have a catastrophic impact on the millions of people who rely upon our network.
"A failure to deliver this contract exclusively to the Post Office would also leave the government's policy of using our post offices as 'the front office for government' in tatters."
'Final straw'
The NFSP's concern is shared by post office workers at local level.
Sajid Hussain, post office branch secretary for Woking, said the Post Office is relying on the government's decision for its survival.
"We are all very concerned about it [the contract]. This will represent a major moment for the Post Office and could well be the final straw.
"We are concerned that some of these [rival bidders] will be able to easily make better bids. We would like the government to make the Post Office viable again, because it won't go on much longer otherwise."
Hussain said the Post Office had already felt the pinch of cost-cutting by the Department of Transport, when it allowed customers to renew their tax online.
"We only get paid for what people do over the counter," he said. "It's just another example of us gradually losing services and revenue. It keeps getting worse.
"There are several occasions where the amount of money we are making from some jobs falls under the minimum wage - it's simply not viable. Then a contract like this goes up to tender and we find ourselves in real trouble."