Powa, the London-based company offering mobile payments through smartphones has signed its first European deal, bringing the mPowa solution to millions of Portugal Telecoms customers.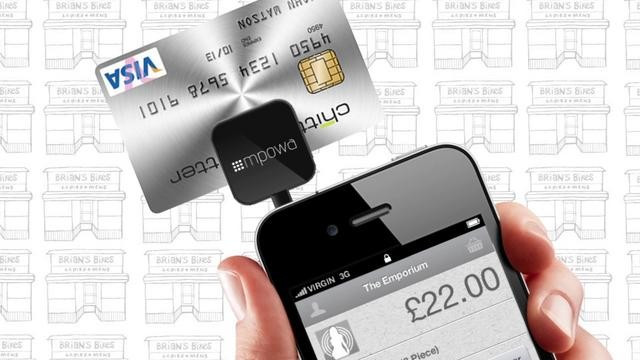 In the fast growing mobile payments market, Powa are looking to set themselves apart by offering a white-label solution as well the as the back-end systems to allow banks, telcos and retail partners to roll out payments using smartphones quickly and cost efficiently.
Unlike competitors like Square and iZettle, Powa offers partners a white-label solution which can be customised for each particular brand. Portugal Telecom has signed a deal which will see the London-based company's mobile payment technology used by some of the telco's 100 million customers.
The multi-million pound deal is the first signed by the Powa in Europe and according to the company's founder and CEO Dan Wagner, this is just the beginning. "Already in the corridors of power in government and the banking industry, everybody is talking about us, we're very hot."
Powa signed its first deal in October of last year, with First National Bank, one of the big four banks in South African and Wagner expects to be able to announce a UK deal "soon".
Wagner told IBTimes UK that the company is in talks with a number of UK companies in the banking, telecommunications and retail sectors with negiotations at an advanced stage and announcements imminent. "I don't know exactly when, with these [discussions] it is difficult to exactly pin down when everything gets agreed."
The Portugal Telecoms deal will see the mPowa dongle used by the company's small business and SoHo (small office/home office) customers. Using the dongle, businesses will be able to take payments from Mastercard and Visa using the chip-and-pin and magnetic strip systems.
Dongle
The dongle connects to phones via Bluetooth or the headphone jack and the platform works across iOS, Android, Windows Phone and Blackberry devices.
The US-based Square, which was founded by Twitter co-founder Jack Dorsey, uses only the less secure magnetic stripe system which remains popular in the US, while the Swedish-based iZettle uses a chip-and-sign system.
Along with the white-label solution, the other unique selling point for Powa is the cloud-based payment platform built by Wagner to handle card payments, tying in a wide variety of payment options.
Wagner said: "[This is a] significant endorsement of our model. Not only is it an endorsement of the model in terms of white-labelling the solution for banks, it illustrates the applicability to telecommunications operators."
Wagner said his company has been inundated with requests from all around the globe, and he believes this could be an historic moment for a British company:
"I think what's an interesting element of this story is this is a British company which has the potential to be a world leading internet business. We've never had that in Britain. We've had great technology companies like Autonomy and ARM, but we've never had an internet type company."
Outside Tech City
Powa's London headquarters houses around 70 employees but unlike a lot of technology companies in the capital it is not based in Tech City, the area in east London also known as Silicon Roundabout which is seen as a rival to Silicon Valley in California.
Wagner said that Powa was "outside the Silicon Roundabout environment", and it had "no affect or relevance to us." He addedt here has been a lot of interest in moving the company to the US, though Wagner says he is happy being in London for the moment
Wagner, who has been an internet entrepreneur since the very early days of the internet in the 1980s, believes it is a combination of things which have aligned to put Powa in this position at this time, including the right circumstances and some luck.
"I don't think these things happen by design. I think these things happen by default. Everything just has to be aligned, but I think this is the first time [it has happened to a British company]. It's very exciting for me as I've been an internet entrepreneur for a long time but nothing has this quality."
While Wagner believes that there is an element of luck in ideas like this taking off, it's not that easy. "You can say things like Facebook and the way they caught on was luck, and there probably is an element of that, but it has taken me 50 years to get lucky like this."