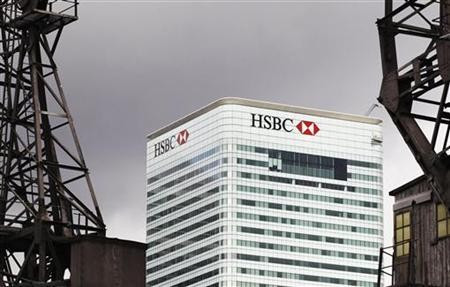 RBS Group and HSBC have reportedly seen a surge in customers lodging grievances related to the sale of Payment Protection Insurance.
HSBC missed the Financial Services Authourity's Wednesday midnight deadline to write to all affected customers informing them of the rates of compensation they would be entitled to. HSBC has written to a large number of its customers but the FSA has claimed that the bank has not included details of compensation claims.
Royal Bank of Scotland Group has reported a large rise in customers complaining about its core banking services in the first half of the year. The Financial Times claims that RBS Group has received 96,205 complaints from customers with NatWest accounts. The figure, according to the Financial Times, is 10 per cent more than the previous six months.
The Financial Services Authority says it intends to take strong action against companies who fail to deal with complaints but has granted six groups including HSBC, Barclays and RBS temporary extensions to deal with complaints. The FSA also granted the Co-op, Lloyds Group and Egg more time.
Together RBS and NatWest brands opened 80,000 insurance related cases between January and June of this year, compared with 26,000 in the same period in 2010. The Financial Times suggests that banks paid out £215m in compensaition claims in the first half of this year with a warning that banks are still trawling through a vast backlogs of complaints.
HSBC has a relatively small PPI liability - about £270m compared with £3.2bn at Lloyds, £1bn at Barclays and £850m at RBS.