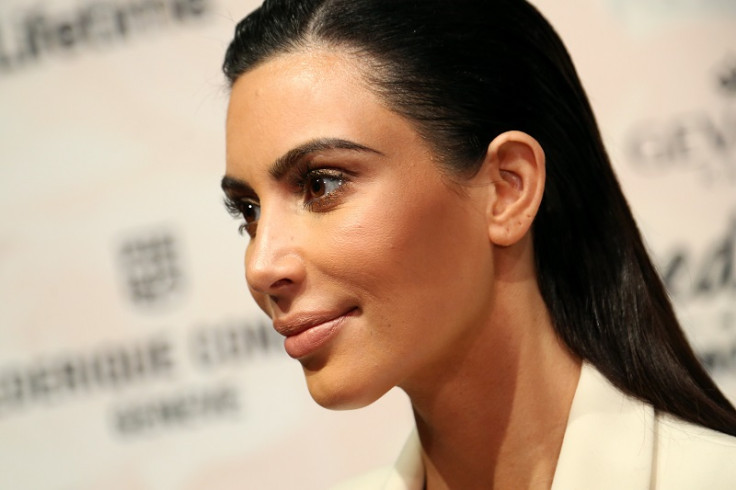 She is one of the most influential stars on the planet, but Kim Kardashian may have just lost some fans.
The reality star, who is expecting her second child with rapper husband Kanye West, has come under fire after promoting a morning sickness drug on social media.
The 34 year old, who has made no secret of her battle with condition, posted a picture of her holding a bottle of the drug Diclegis on Instagram, claiming she had been prescribed it by her doctor.
"OMG. Have you heard about this?" she captioned the snap. "As you guys know my#morningsickness has been pretty bad. I tried changing things about my lifestyle, like my diet, but nothing helped, so I talked to my doctor.
"He prescribed me#Diclegis, I felt a lot better and most importantly, it's been studied and there was no increased risk to the baby. I'm so excited and happy with my results that I'm partnering with Duchesnay USA to raise awareness about treating morning sickness.
"If you have morning sickness, be safe and sure to ask your doctor about the pill with the pregnant woman on it."
Nausea and vomiting in pregnancy is very common in early pregnancy but typically clears up by weeks 16 to 20 of pregnancy.
Unfortunately for Kardashian, the post did not have the desired affect and some of her followers were soon up in arms.
"Wow. How much did they pay you to do this ad?" one critic wrote.
Another added: "Morning sickness is normal and doesn't need awareness being raised about it. This is just cash for comment".
Others expressed their concern for the mother-of-one's unborn child and urged her to explore natural remedies instead.
"I can't imagine any long term studies on this drug:( and what pregnant mom would what to take part in this drug?" asked one fan.
Another added: "Still be careful. Meds are still chemical."
In June, the Keeping Up With the Kardashians star said that she was so sick that she struggled to get out of bed.
"So f*****g sick today on all levels! UGHHHHHHHHH I can't deal!!!!!!!!! Praying I get through the day!" she tweeted.