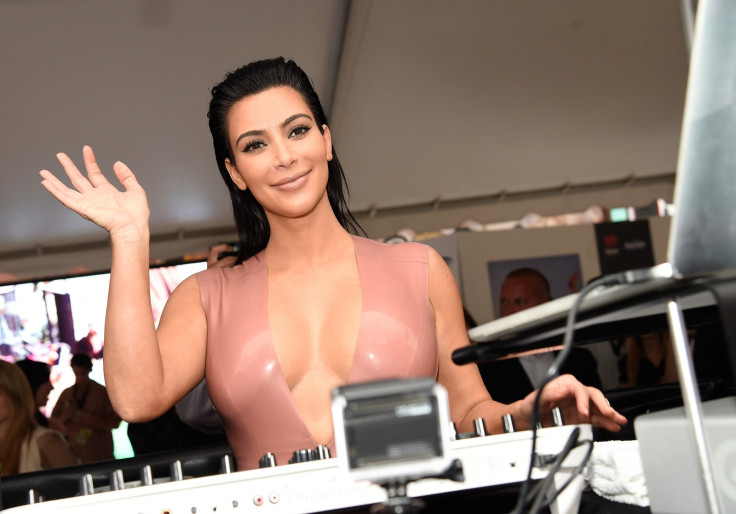 Kim Kardashian has squashed many of her fans' hopes after revealing in a recent interview with basketball star Shaquille O'Neal that she will not be calling her second-born child South, claiming it would be the "stupidest" idea.
During his podcast show on Monday 13 July, the former Boston Celtics player brought up the subject of potential baby names, saying: "How many times have you been asked this question... Kim, you're pregnant, you've announced it's a boy, are you gonna name it South West?"
"I've been asked it hundreds of times," Kardashian responded over the phone. "And I think it's the stupidest question, no disrespect to you.
Kardashian and rapper husband Kanye West had their first child together in June 2013, naming their daughter North West. With the combination of two directions being in just one name, it soon became a talking point and polarised Kardashian's fans. When the couple announced they were expecting their second child in May, social media became inundated with tweets suggesting she name the baby after a compass point to follow suit.
But Kardashian is adamant that will not happen. "Why just add another direction?" she pondered to O'Neill. "We're good. North is the best. I don't want to try and duplicate that with like a lower direction, you know?"
After the interview, those who were disappointed about Kardashian not calling her next child South took to Twitter to voice their opinions. Some said her decision made for "a missed opportunity", while others confessed they were "sad" she "isn't gonna be inspired from any of the directions".
One user even said the 34-year-old was "ruining everything by not calling her baby South". Continuing that "she owes it to all of us" to do so, specifically for the "banter".
Their second child is not expected until December, so the duo certainly have some time to think about it. Knowing Kardashian and West though, it is almost guaranteed not to be a typical, run-off-the-mill name. We'll just have to wait and see.