Eduardo
Fernandez-Abascal
Champions - Arsenal
Chelsea were lucky to avoid big injuries last season – apart from Diego Costa – but considering the shortage of the squad, they could struggle in the new campaign. Arsenal, however, have managed to keep the base of the squad for the third consecutive season and the addition of Petr Cech could make the difference for them.
Champions League - Chelsea, Manchester City and Manchester United
I have major doubts about Roberto Firmino's adaptation to the Premier League and the rest of Liverpool signings, so I believe Arsenal, Chelsea, City and Manchester United will be in the top four again. I rate Mauricio Pochettino as the best manager in the top flight but he cannot do much with his Tottenham squad.
Relegated - AFC Bournemouth, Leicester City and Norwich City
Bournemouth and Norwich have not strengthened enough to cope with the Premier League challenge. Nigel Pearson was key to Leicester avoiding relegation last season and I think Claudio Ranieri is incorrectly highly rated.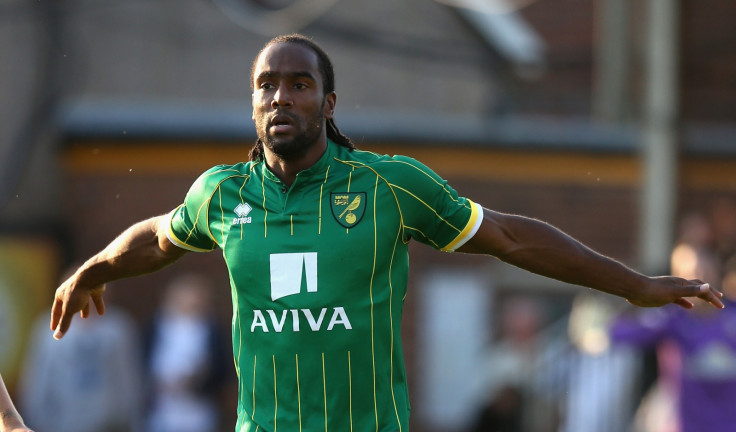 Top scorer - Sergio Aguero (Manchester City)
Should he manage to stay fit during the whole season, there is none other striker in the Premier League – maybe in Europe – as good as him.
Signing of the summer - Petr Cech (Arsenal), Gerard Deulofeu (Everton)
Deulofeu has the potential to be whatever he wants to be and £4.5m is a bargain for a player with his skills. I wonder how much he would have cost if he was English? Cech is a major addition for Arsenal not just because he adds 10-15 points a season but because he has been acquired from a rival club.
First managerial sacking - Claudio Ranieri (Leicester City)
He won titles in the 1990s but since then, he has failed almost everywhere – even at Monaco, despite winning the Ligue 2 title.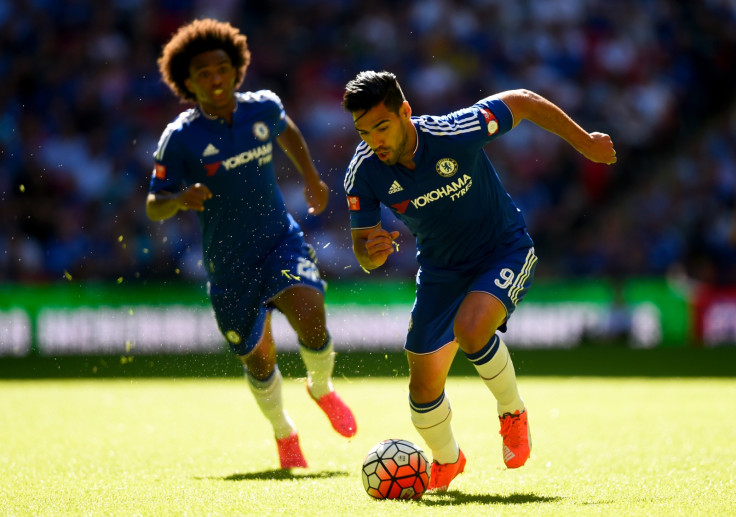 Greatest hope
Radamel Falcao has the perfect chance to prove that he was not the one to blame over his – and Angel di Maria's – struggles spell at United. He is still young enough to believe that his best times are not yet over.
Greatest fear
Jack Wilshere and Danny Welbeck are already on the sidelines before the start of the season so it looks like the Gunners are ready for another campaign where their hopes of contesting for the title rely on the medical department.
---
George Flood
Champions - Manchester City
Many are writing them off given Chelsea's dominance last term, Arsenal's increasing confidence and Manchester United's recent additions. But in Raheem Sterling, City have added one of the finest young talents in Europe.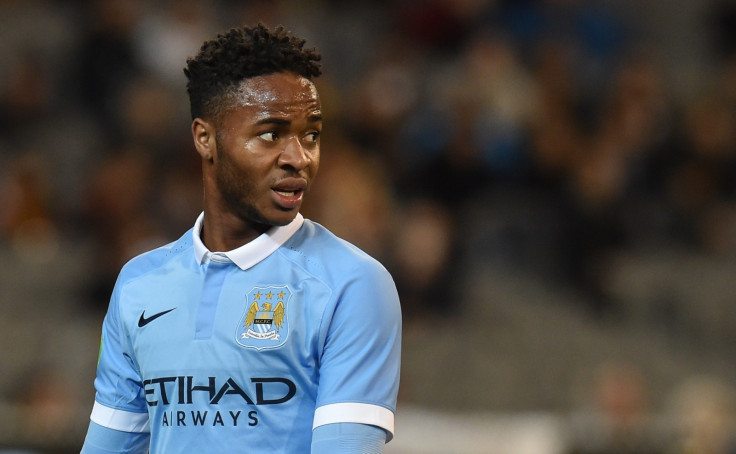 Champions League - Chelsea, Manchester United and Arsenal
I do not expect any of last season's top four to drop out altogether, although Chelsea's lack of strengthening in comparison with their direct challengers is a concern. United and Arsenal pose their own title threat, although justifiable doubts linger regarding both.
Relegated - AFC Bournemouth, Norwich and Watford
Norwich's squad is not too dissimilar to the team relegated from the top-flight in 2013-14 but I am unconvinced by their current forward options. Watford may just find they are guilty of trying to change too much in a hurry. I expect Bournemouth to continue with their popular style, taking one or two scalps along the way before regressing due to an uncertain defence.
Top scorer - Sergio Aguero (Manchester City)
If he can stay fit throughout the season, there is simply no better striker or more lethal finisher in the Premier League than Aguero.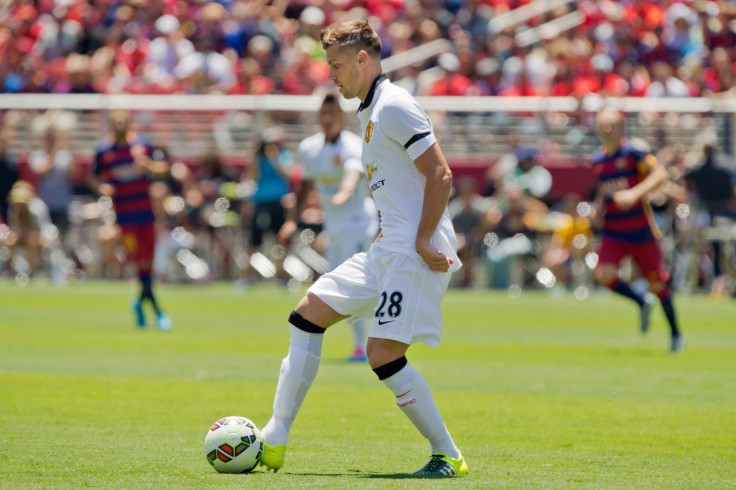 Signing of the summer - Morgan Schneiderlin (Manchester United)
Petr Cech will thoroughly merit this award if his performances in north London help Arsenal to a first title in 11 years but for now, I am opting for the France international. In Schneiderlin, United manager Louis van Gaal has signed arguably the best midfielder in the Premier League over the past two seasons.
First managerial sacking - Slaven Bilic (West Ham United)
I think there was a lot of romanticism involved in West Ham United's appointment of former cult hero Bilic. His decision to field a significantly weakened team in the Europa League immediately puts early pressure on them to do well in the league and any slide down the table ahead of the big move to Stratford in east London will not be tolerated.
Greatest hope
That Tim Sherwood finally receives some of the respect he deserves for a promising introduction to club management. Unintentionally amusing pre-match quotes, a fixation with his win percentage and endless unflattering vines have reduced him to something of a figure of fun among some some supporters.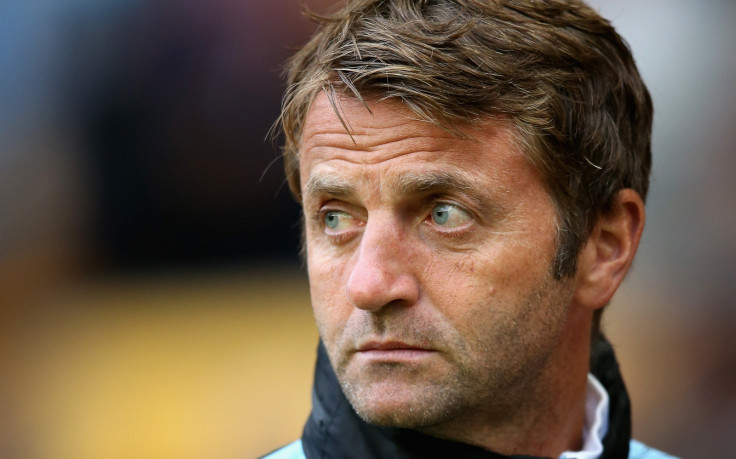 Greatest fear
While it is probably true to say that Chelsea, Manchester City, Arsenal and Manchester United are all capable of winning a reasonably unpredictable title race, there is a concern that the "leagues within the league" are becoming all too fixed and evident once more.
---
Mark Bollons
Champions - Chelsea
Jose Mourinho's efficiency is too much for Arsene Wenger's artistry. Arsenal will go close but it will be a repeat success for the Blues.
Champions League - Arsenal, Manchester United, Manchester City
It is same again for the top four, with the Red Devils moving up one spot and the Citizens dropping two. Bad news for Liverpool and Spurs again.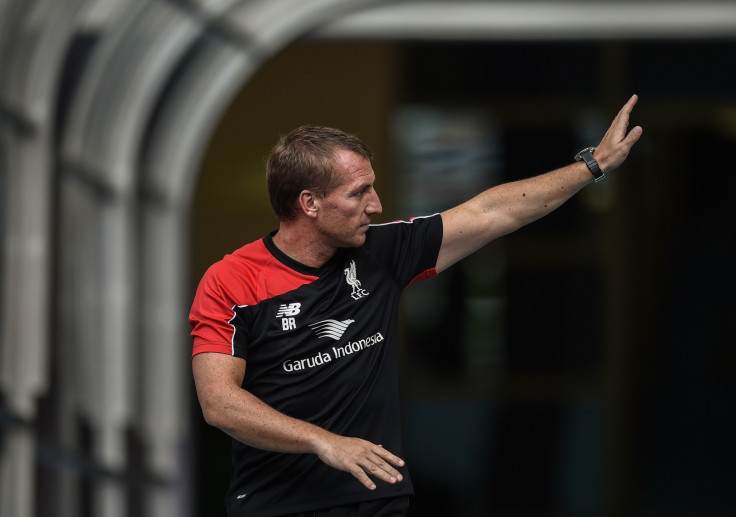 Relegated - AFC Bournemouth, Watford, Leicester City
Two of the promoted three go straight back down, with Leicester also for the drop. The loss of Esteban Cambiasso is too much to handle for new boss Claudio Ranieri.
Top scorer - Wayne Rooney (Manchester United)
With the England striker set to lead the line all season and plenty of creativity behind him, this could be the season Rooney grabs plenty of goals. The usual contenders are behind him: Sergio Aguero and Diego Costa.
Signing of the summer - Rickie Lambert (West Bromwich Albion)
Starved of chances at Liverpool, the striker proved his Premier League capabilities at Southampton and is back at a club who both want and need him. Could be the perfect partner for Saido Berahino and send the Baggies towards the top half.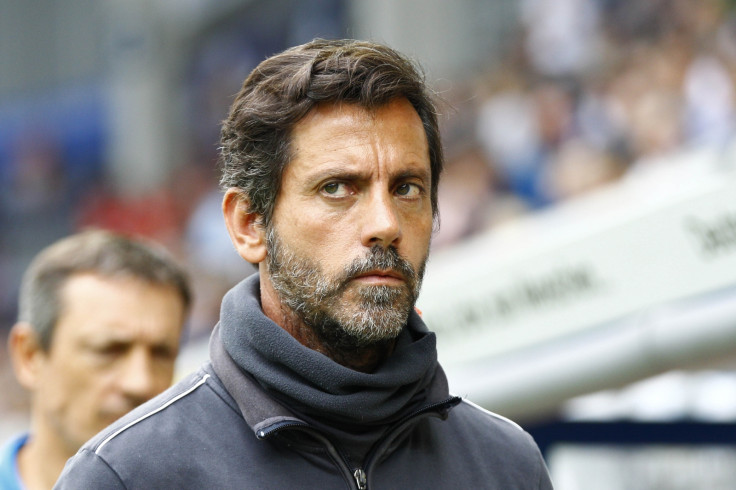 First managerial sacking - Quique Sanchez Flores (Watford)
The one thing Watford need is stability but that is not happening under Flores. He is the fifth manager in 12 months at Vicarage Road and if the Hornets make a bad start, it is the Spaniard who will pay the price.
Greatest hope
Arsenal can be brilliant and frustrating in equal measure but if they can find some consistency throughout the season, they will go really close to winning the title – playing some pretty good football in the process.
Greatest fear
Bournemouth have made some good signings this summer but still look likely to struggle this season. Eddie Howe has worked wonders at the club and it would be shocking if they sacked him at some stage in pursuit of survival.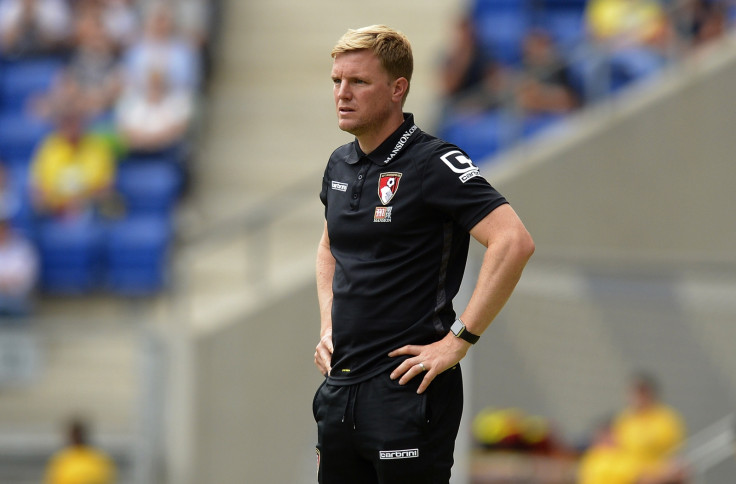 ---
Nick Howson
Champions - Chelsea
The holders' squad may have stagnated but their rivals have not made improvements that should cause concern. Diego Costa's fitness is key.
Champions League - Arsenal, Manchester City and Manchester United
The top four is a closed shop this season. Tottenham begin the term jaded after a bafflingly intense post and pre-season schedule. Liverpool have made some decent additions but the work required to turn them into top-four contenders will take longer than a single season.
Relegated - Sunderland, Leicester City and AFC Bournemouth
Eddie Howe's men will provide a shock or two but their ambitious style of play will be their undoing. Sunderland will finally be punished for years of misguided managerial appointments and signings. Leicester may be almost unchanged, but swapping the Italian "Manuel", Claudio Ranieri, for Nigel Pearson has undone last season's good work.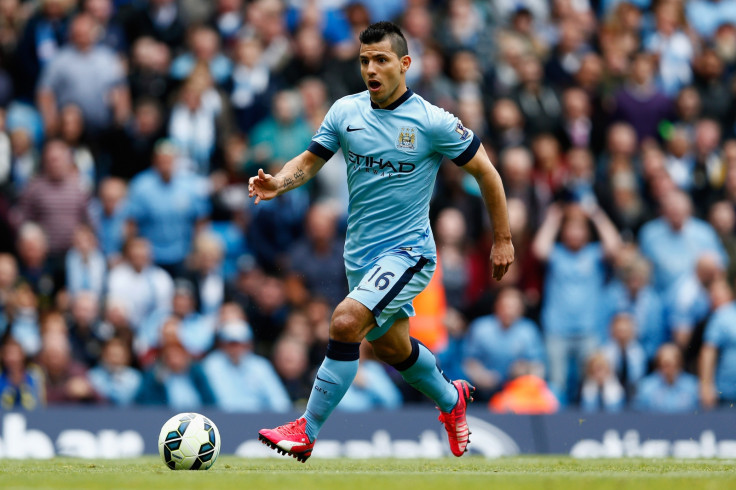 Top scorer - Sergio Aguero (Manchester City)
Comfortably the best player in the Premier League and with Manchester City set for a renewed title bid, the Argentine has a central role to play. Injury free, he could challenge Alan Shearer, Cristiano Ronaldo and Luis Suarez's 31-goal record.
Signing of the summer - Petr Cech (Arsenal)
Coupled with successive FA Cup victories, the signing of the Czech Republic international has turned Arsenal from title chokers into title contenders. A bizarre move from the normally shrewd Jose Mourinho.
First managerial sacking - Claudio Ranieri (Leicester City)
The Italian might be the public relations delight that Pearson could never be but in the dugout, he exerts failure. Has not won successive matches as a boss since April 2014.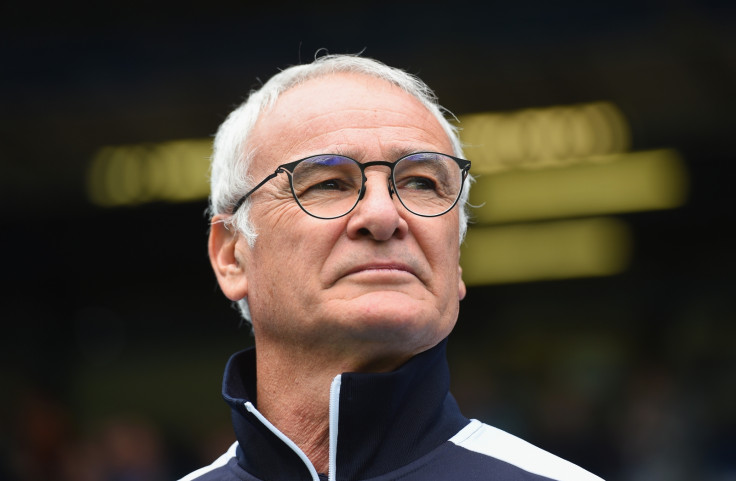 Greatest hope
That the subsidising of tickets and travel for away fans becomes universal across the top flight and that ahead of the new television deal, prices for the following season are dramatically reduced.
Greatest fear
Having starred in successive major international tournaments, either side of a relentless league campaign, that the 2015-16 seasons sees rare glimpses of the brilliance of the overworked Alexis Sanchez and that Arsenal's title tilt dies as a result.
---
Tony Mogan
Champions - Chelsea
While Jose Mourinho could be made to regret hedging his bets on Radamel Falcao if Diego Costa's troublesome hamstring persists, Chelsea remain the strongest side this league has to offer.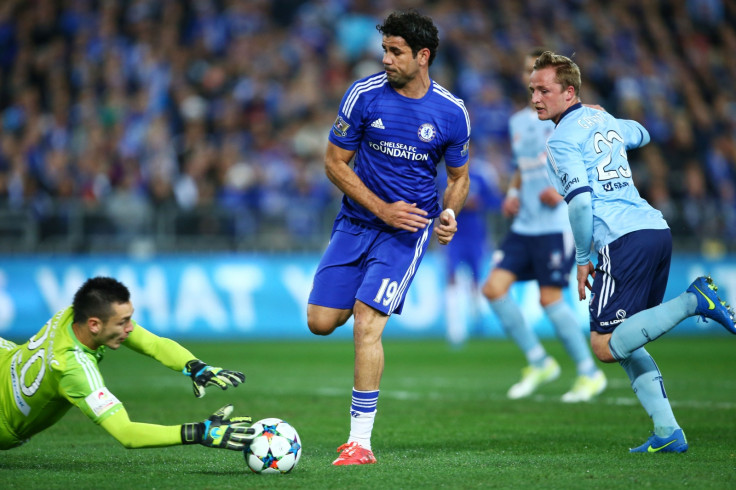 Champions League: Arsenal, Manchester United, Manchester City
As you were. The gap between last season's fourth and fifth-placed teams has widened considerably and while Liverpool will harbour desires of crashing the party, another shake-up at Anfield will inevitably require patience.
Relegated: AFC Bournemouth, Watford, Leicester City
Post-Nigel Pearson, Leicester will struggle while Watford's model of constant change will not translate well in the Premier League. Bournemouth are avoiding the mistakes Burnley made last season when they failed to strengthen after coming up, but it will not be enough.
Top scorer: Alexis Sanchez (Arsenal)
Diego Costa's injuries woes show no signs of relenting, while Sergio Aguero can be equally at risk of befalling the same fate. With Arsene Wenger showing no signs of bringing in an established centre forward, Arsenal will be just as reliant on Sanchez.
Signing of the summer: Yohan Cabaye (Crystal Palace)
It seems inconceivable that Yohan Cabaye has swapped Paris for South Norwood but Alan Pardew has managed it. Palace now have a midfielder capable of controlling the game and his arrival is a sensational coup that can help the Eagles soar even higher.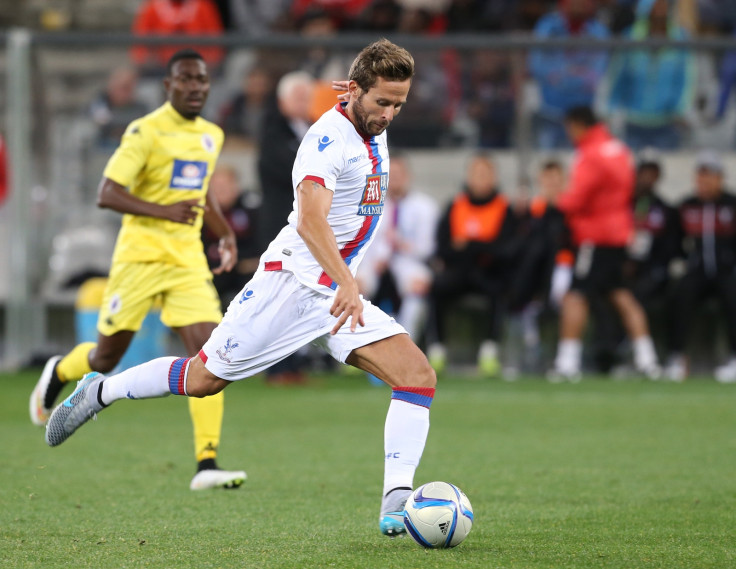 First managerial sacking - Claudio Ranieri (Leicester City)
Just a terrible, terrible appointment for both parties.
Greatest hope
Less moaning from managers about the struggles of finding a balance between domestic games and Europa League football. Overlooking a winnable competition with the goal of Champions League qualification is stupid.
Greatest fear
Arsenal collapse after Christmas, Manchester City lose Aguero, Manchester United fail to get their act together and Chelsea stroll to the title in April. None of that, please.