Former Arsenal defender Sol Campbell believes the Gunners have a chance to win the Premier League this season if they manage to keep their players injury-free. They are currently the joint table toppers with Manchester City and Liverpool, with goal difference separating the three sides.
Arsene Wenger's side will host arch-rivals Tottenham Hotspur in the league tie on 6 November. The Frenchman has a few injury concerns as he admitted that midfielder Santi Cazorla is doubtful for the north London derby.
In addition to this, star forward Theo Walcott and left-back Nacho Monreal will undergo late fitness tests prior to the clash against Mauricio Pochettino's side, who are without a win in the last six matches played in all competitions.
Campbell, who has played for both Arsenal and Tottenham, believes both his former clubs had a chance to win the title last season, only to lose it to Leicester City. The former England international admitted that both the north London clubs will face tough competition from Manchester City, Liverpool and Chelsea for the title this term.
"It's not mentality, it's just injuries. That's what has hurt them all these years - key injuries to key players in key moments. Not just a few games out for six months," Campbell told 888Sport.com.
"If they can keep a fit team they can go all the way this season. The fans are desperate to win not just an FA Cup but to go all the way in the league; they want to be going until the last week of the season. They need that and they're craving for it but so are four or five other clubs."
"It's going to be hard for everyone. Last year was the time when Arsenal and Tottenham had the best chance of winning the league. They had the perfect storm. The other top teams all had a disaster in the first half of last season. That hasn't happened this time. They're all equipped and focused."
"Every team has got something in their own way. City at the beginning blew teams away before stuttering a bit. Tottenham have been steady."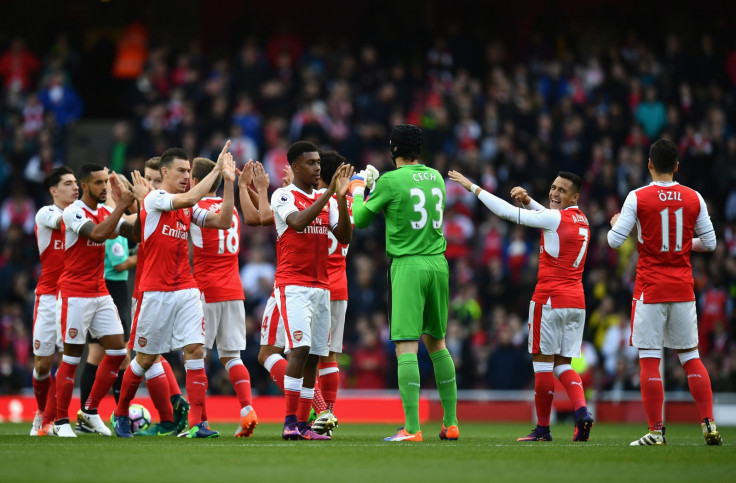 "Arsenal started out blasting then scraped a couple of results so they are there. Liverpool have been industrious and street-like and then you have Chelsea with a new system that Conte seems happy with. They look slick. Manchester United are trying to be involved but something is not there, something isn't right."
Read the full 888sport interview with Sol Campbell.