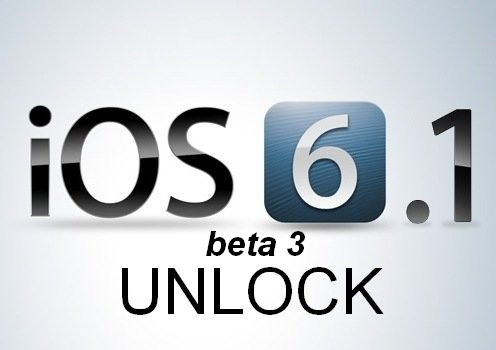 iPhone 4/3G/3GS users can now preserve their baseband for Ultrasn0w v1.2.8 unlock, using the latest version of RedSn0w - 0.9.15b3. Preservation of basebands on older phones gains precedence as the recently released Ultrasn0w v1.2.8 update now supports iOS 6.1 unlock for iPhone 4, iPhone 3G and iPhone 3GS.
The latest RedSn0w 0.9.15b3 update brings several noteworthy bug-fixes, including fix for error 2601 that occurs during firmware restoration while using Restore button in Windows. The update also adds fix for Windows iTunes error 14 for stitched files.
Downloads
Here is a step-by-step guide (courtesy of iDownloadBlog) to preserve your iPhone baseband with iOS 6.1 firmware update using RedSn0w 0.9.15b3 (Mac only):
Step 1: Launch RedSn0w 0.9.15b3 and choose Extras. Then click Custom IPSW.
Step 2: Choose the iOS 6.1 Firmware. (It will be located in ~/Library/iTunes/iPhone Software Updates/ on the Mac.)
Step 3: After the new firmware is rebuilt, choose Pwned DFU from RedSn0w.
Step 4: Place your iPhone in DFU Mode. Then, RedSn0w will take control and get your device into Pwned DFU mode.
Step 5: Close RedSn0w and launch iTunes, and your iPhone should be recognized in Recovery mode.
Step 6: While holding Option key on your Mac, hit Restore and choose your NO_BB firmware that was created in Step 3. NOTE: Ensure that you select the NO_BB firmware, and not the stock firmware, or else you will update your device baseband.
Step 7: Afterthe iPhone is restored and booted back to the home screen, you can either jailbreak the device, or wait until UltraSn0w unlock for iOS 6.1 is installed.
Note: This is not a jailbreak, and it just enables you to preserve your device baseband for future unlocks with UltraSn0w.
Also, check out our step-by-step guide for Windows: How to Preserve iPhone 4/3G/3GS Baseband for iOS 6.1 Unlock Using Sn0wbreeze 2.9.8
and our step-by-step guide for iOS 6.1 unlock: How to Unlock iPhone 4/3G/3GS on iOS 6.1 Using Ultrasn0w Fixer