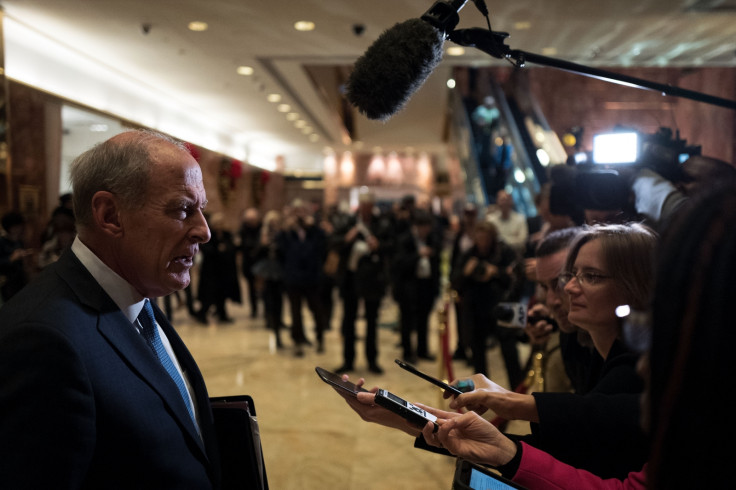 President-elect Donald Trump on Saturday (7 January) formally announced former Indiana Senator Dan Coats (Republican) as his pick for US director of national intelligence.
The 73-year-old served as a senator between 1989-99 and then from 2011-2017, before deciding not to run for re-election.
He was widely tipped for the role, despite being a vocal critic of Russia and Vladimir Putin, who Trump appears to have a fondness for.
In a statement confirming Coats's appointment, Trump said: "Dan has clearly demonstrated the deep subject matter expertise and sound judgment required to lead our intelligence community.
"If confirmed as director of national intelligence [by Congress], he will provide unwavering leadership that the entire intelligence community can respect, and will spearhead my administration's ceaseless vigilance against those who seek to do us harm."
The selection of Coats, 73, may go some way toward reassuring those critical of Trump's praise for Putin and stated desire to improve relations with Russia.
Coats was one of six US legislators and three White House aides blacklisted by Moscow in 2014 in reprisal for US sanctions placed on the country for its seizure of the Crimean Peninsula from Ukraine.
He was also the US ambassador to Germany from 2001 to 2005 under George W Bush, and served on the Senate Select Committee on Intelligence.
His appointment will largely be seen as uncontroversial, despite the hacktivist group Anonymous' claim that he is involved with the Ku Klux Klan. However, Coats has firmly denied the allegation.
Coats's appointment as the head of the Office of the Director of National Intelligence (ODNI) comes at a time when Trump has developed an uneasy relationship with the intelligence community.
Reports from the CIA that Russia attempted to interfere with the US election to help Trump win have been branded "ridiculous" by the incoming leader.
The ODNI was created after the 9/11 attacks and is tasked with coordinating the 16 US intelligence agencies.
US media reported earlier this week that Trump's transition team is working on a plan to scale down the Office of the Director of National Intelligence.
However, the incoming White House press secretary, Sean Spicer, has called the reports "false."