Here are 5 major takeaways of US intelligence's stance at Senate hearing on Russian hacking
Spy chief James Clapper, differing with Donald Trump, said he was 'more resolute' of Russia launching cyberattacks.
Top US intelligence officials attempted to shed more light on the intelligence community's conclusion of Russia's involvement in conducting cyberattacks during the 2016 US presidential election. The first Senate hearing on Russian hacking took place on 5 January and saw the heads of top US intelligence agencies stress on Kremlin's "certain" involvement in the cyberattacks, in efforts to influence the election.
The hearing, which lasted several hours, saw US spy chief James Clapper as well as director of the NSA and US Cyber Command and the Central Security Service head Admiral Mike Rogers questioned by lawmakers. In light of recent reports from intelligence agencies, Clapper said he was "even more resolute" about Russia's involvement in the cyberattacks that targeted the Democratic National Committee (DNC).
The hearing covered a wide range of issues. IBTimes UK has compiled a list of the 5 major takeaways of US intelligence on Russian hacking from the Senate hearing.
Kremlin involvement in cyberattacks 'certain'
US intelligence officials have already alleged that senior Kremlin officials, including Russian president Vladimir Putin, were involved in directing the cyberattacks against the DNC.
Clapper, Admiral Rogers and Undersecretary of Defence for Intelligence Marcel J Lettre II issued a joint statement to the Senate which said Russia posed a major threat to the US, given its "highly advanced offensive cyber programme and sophisticated tactics, techniques, and procedures".
The joint statement reads: "We assess that only Russia's senior-most officials could have authorised the recent election-focused data thefts and disclosures, based on the scope and sensitivity of the targets. Looking forward, Russian cyber operations will likely target the United States to gather intelligence, support Russian decision-making, conduct influence operations to support the Russian military and political objectives, and prepare the cyber environment for future contingencies."
Clapper said intelligence agencies are slated to release an unclassified report to the public in the coming week. The report will reportedly outline Russia's motives for launching cyberattacks against US targets.
US intelligence believes WikiLeaks source is Russia
WikiLeaks founder Julian Assange's repeated assertions of Russia and/or a state party not being the whistleblowing platform's source were refuted by Clapper and Rogers.
"I don't think we've ever encountered a more aggressive or direct campaign to interfere in our election process than we've seen in this case," said Clapper, Reuters reported. Clapper also slammed Assange, claiming that he had put American lives at risk and deserved no credibility.
Russia behind propagation of fake news
The Senate hearing saw intelligence officials reiterate that Russia's scope of involvement in influencing the US presidential election did not extend to vote tampering. Clapper confirmed that Russia "did not change any vote tallies or anything of that sort". However, he added that hacking was not the only thing Russia was involved in.
"This was a multifaceted campaign. Hacking was only one part of it," Clapper said, the DailyDot reported. "It also entailed classical propaganda, disinformation, fake news."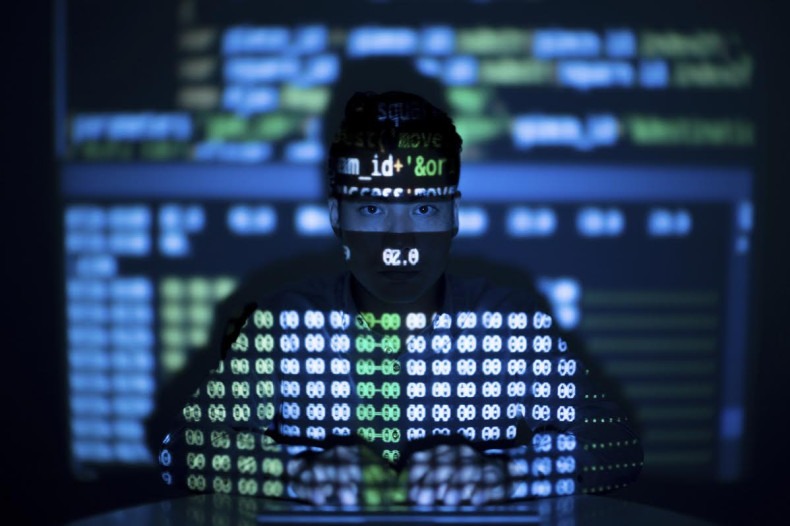 30 countries developing offensive cyberwarfare capabilities
According to intelligence agencies' heads, 30 different countries are currently developing advanced offensive capabilities, which would boost their ability to launch cyberattacks. The joint statement provided to the Senate identified Russia, China, North Korea and Iran, among others as major cyber threats to the US.
"What seems clear is our adversaries have reached a common conclusion that the reward for attacking American cyberspace outweighs the risk. For years cyberattacks on our nation have been met with indecision and inaction. Our nation has no policy and thus no strategy for cyber deterrence. Unless we demonstrate that the costs of attacking the United States outweigh the perceived benefits these cyberattacks will only grow," warned Senator John McCain, ZDNet reported.
Trump's impact on morale of US intelligence
President-elect Donald Trump has repeatedly made statements casting doubts on US intelligence agencies' reports, particularly those recently presented on Russian hacking.
During the Senate hearing, Sen Claire McCaskill (D-Mo) asked the intelligence officials whether Trump's comments may have had any impact on current morale at the NSA and other intelligence agencies, to which Clapper responded: "We haven't done a climate survey. I hardly think it helps it."
Admiral Rogers stressed that while the intelligence community has internal differences on "viewpoints" and has previously faced opposition from the executive branch of the government, it is important for both parties to meet half way.
"I don't want to lose good, motivated people who want to help serve this nation because they feel they are not generating value to help that nation," Rogers said. "Without that confidence, I just don't want to see a situation where our workforce decides to walk."