Trump administration plans to overhaul top US intelligence agencies amid Russia hacking standoff
The President-elect continues to question the intelligence community's assessments.
President-elect Donald Trump is planning to overhaul at least two top US spy agencies, with the Office of the Director of National Intelligence (ODNI) and the Central Intelligence Agency (CIA) reportedly in his crosshairs.
The developments come amid Trump's continued criticisms via Twitter over the credibility of US intelligence agencies. The President-elect has most heavily attempted to dismiss the intelligence community's assessment that Russia hacked the Democratic Party and leaked information to WikiLeaks in an effort to swing the presidential election in his favour.
According to The Wall Street Journal (WSJ), Trump's advisers are working on restructuring the CIA, cutting back its headquarter's staff and pushing more agents into posts around the world. The CIA has declined to comment on Trump's plan.
"The view from the Trump team is the intelligence world has become completely politicised," an individual close to the Trump transition told the WSJ. "They all need to be slimmed down. The focus will be on restructuring the agencies and how they interact."
Lt Gen Michael Flynn, Trump's national security adviser, and Representative Mike Pompeo, Trump's pick for CIA director, are reportedly helping him draft the proposed changes. Pompeo is scheduled to appear before the Senate Intelligence Committee next week, The Hill noted.
Trump also allegedly wants to tap former Indiana Senator Dan Coats as his director of national intelligence. Coats, who was a member of the Senate Intelligence Committee, did not seek reelection in November. According to The Hill, it is the director of national intelligence's job to help facilitate the sharing of information between the US' 16 intelligence agencies.
The proposed moves to revamp intelligence agencies like the ODNI were criticised by Representative Adam Schiff, a ranking member of the House Intelligence Committee. The California Democrat said the ODNI "has played a crucial role in coordinating and integrating intelligence and breaking down stove-pipes."
Schiff added in a statement that it is "appropriate" to continue to make sure the office is running properly but that "any move to arbitrarily slash the office will diminish its effectiveness and reverse many of the important gains we had made since 9/11."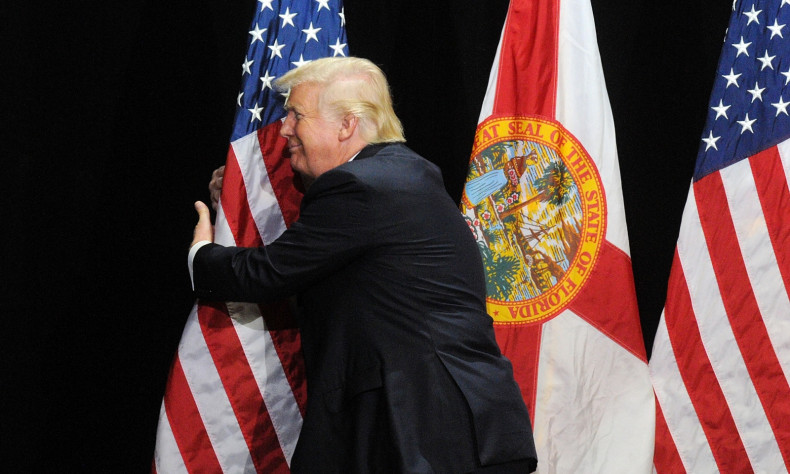 On Wednesday (4 January), Trump pushed back on the assessment that Russia had been behind the leaks of documents from the Democratic National Committee (DNC) and Hillary Clinton's advisers, including campaign manager John Podesta, to WikiLeaks.
"Julian Assange said 'a 14 year old could have hacked Podesta'—why was DNC so careless? Also said Russians did not give him the info!" Trump tweeted.
According to the WSJ, Trump has posted 11 tweets focused on Russia or the election-related cyberattacks since his election win in November. In all those tweets, Trump has praised Russian President Vladimir Putin or cast doubt on the investigation into the hacks.