Obamacare's days are numbered, at least according to the newly released health plan by US President-elect Donald Trump. The plan, released on the Trump's transition website, outlines a proposal to repeal and replace the Affordable Care Act (ACA) and hints at the banning of abortion.
"The Administration recognises that the problems with the US healthcare system did not begin with—and will not end with the repeal of—the ACA," the plan noted.
The brief plan lays out Trump's plan to replace the ACA (Obamacare) with a "patient-centred healthcare system" that includes health savings accounts and the ability to purchase insurance across state lines.
Allowing health insurers to sell across state lines may increase competition and reduce prices, NPR reported.
Trump's plan also includes the protection of "innocent human life from conception to natural death" and sends power back to states to regulate health insurance and Medicaid programmes.
The document states the Trump Administration will allow states "to experiment with innovative methods to deliver healthcare to our low-income citizens".
According to Bloomberg, the document echoes a plan from Trump's campaign that embraced a series of ideas popular with conservatives. Trump's administration also hopes to work with Congress and individual states to reestablish high-risk pools, or state insurance programmes for individuals with pre-existing conditions or who are unable to get coverage.
Repealing Obamacare could potentially stripe health insurance coverage from more than 20 million people, according to predictions by the Congressional Budge Office. NPR reported that health savings accounts would allow more individuals to purchase insurance with pre-tax dollars but coverage will likely remain unattainable for many.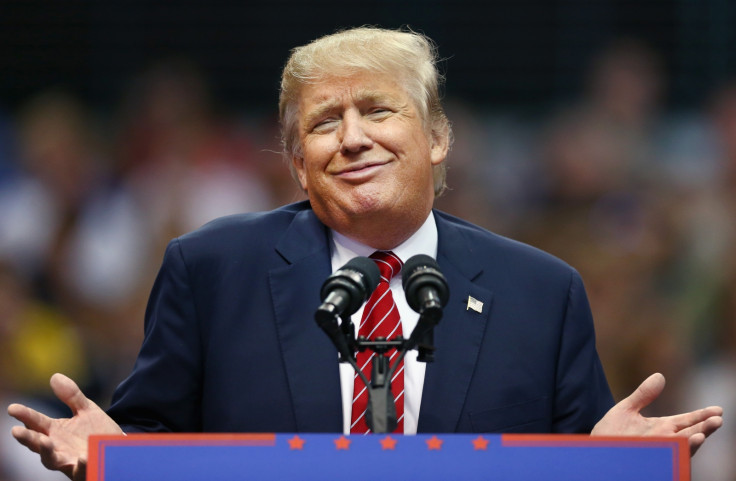 The plan outlines ideas to reform the Food and Drug Administration and to modernise Medicare, the health programme with the elderly. However, the plan does not address the more popular provisions of the Obamacare, Bloomberg reported. It makes no mention of the rule allowing children to remain on their parents' health insurance plans up to the age of 26.
Despite Trump's plans to get rid of Obamacare, signups for insurance rose on Wednesday (9 November), USA Today reported. More than 100,000 individuals signed up for Obamacare plans, the most in any day since enrolment opened on 1 November.
"That's an indication of the intense demand for the kinds of offerings that are available to people at Healthcare.gov," White House Press Secretary Josh Earnest said.
Earnest noted that the signup surge would "put downward pressure on the premiums paid by everybody." The Obama Administration acknowledged earlier this year that premiums would go up an average of 25%. The announcement only provided more ammunition for Trump's proposal.