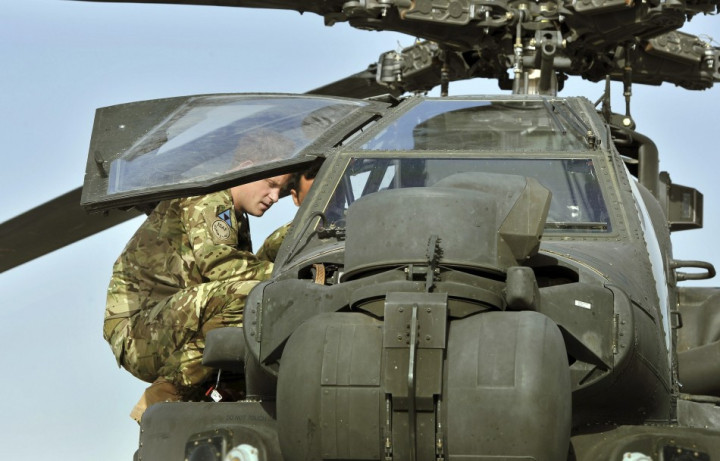 Prince Harry was the primary target of Taliban militants who attacked the Nato base at Camp Bastion, killing two US marines, according to Sky News.
Contrary to initial claims by the militant group, that the attack was in retaliation for the US-made anti-Islam film Innocence of Muslims, the actual target was Harry.
"Taliban is confirming Prince Harry was the primary target," a senior Taliban commander told Sky News.
Harry, an Apache helicopter pilot, joined the Nato-led International Security Assistance Force (Isaf) camp in Helmand province a week ago. It is his second stint in Afghanistan and he is on a four-month deployment.
He is celebrating his 28th birthday in the camp, on 15 September. The Afghan Taliban earlier said that Harry would be a high value target.
Harry was in the camp at the time of the attack, a few kilometres away with the crews of the Apache attack helicopters. The attack took place near an airfield on the north-east side of the base.
Militants armed with mortars, rocket-propelled grenades and small firearms launched the attack and breached the perimeter of the heavily guarded base. At least 18 militants were killed and one was captured.
Isaf has confirmed the death of two US marines in the attack.
"Two US Marine Corps service personnel were killed and there were some other Isaf casualties.
"A clearance operation including UK and Isaf forces is being conducted and we are in the process of accounting for our people, who were subject to a lockdown, as is the case when a base is attacked," the UK's Ministry of Defence said in a statement.