Prince Harry has visited Lesotho to meet orphans, learn sign language and cook fat cakes.
Harry was visiting Sentebale, the charity he co-founded in 2006 with Lesotho's Prince Seeiso in memory of their late mothers Princess Diana and Queen Mamohato.
The charity works to help orphans, children suffering from HIV or Aids and other disabilities. Prince Harry's visit was part of a three-day trip to Lesotho.
Both princes visited the Kananelo Centre for the deaf this morning, one of just two schools for children with hearing problems in the southern African country.
At the school, Roman Catholic nuns teach 85 young people, but hundreds arrived to welcome Harry and Seeiso. Since 2009, Sentebale has provided most of the school's running costs.
Both were taken into a classroom where they were given a lesson in sign language - Harry learned to sign the worlds mother, father, sister and brother, and was corrected a few times by students at the school. "I'm never going to get this right," he said.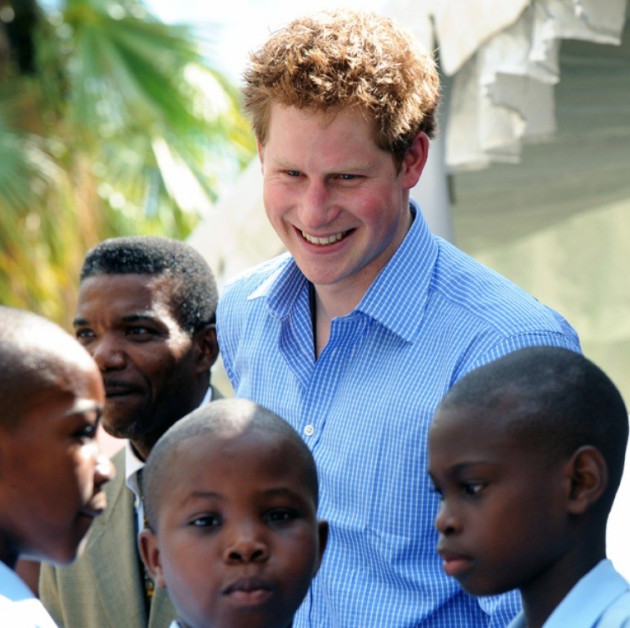 The children also took them through the sign language for "we love Prince Harry and Prince Seeiso".
After their lesson, the two princes were taken to the kitchen to learn to make mokoenya, which is Sotho sweet bread cooked in boiling oil - also known as fat cakes.
"What are we making, pizza?" Harry asked as he was handed a rolling pin and a load of dough. After cooking sweet treats, they were invited to take part in some traditional dancing.
The two princes then visited the St Bernadette's School for the Blind in Maseru and they will later attend a dinner in Johannesburg, where Harry will address businessmen and politicians in a bid to raise £2.5 million for a new Sentebale recreation centre in Lesotho.
Harry set up Sentebale after visiting Lesotho during his gap year in 2004. The charity's name means 'forget-me-not' in Sesotho and it works in partnership with the Basotho people to provide healthcare and education for the most disadvantaged children in the country.
Prince Harry last visited Lesotho with Prince William in June 2010 as part of their first official joint overseas trip.