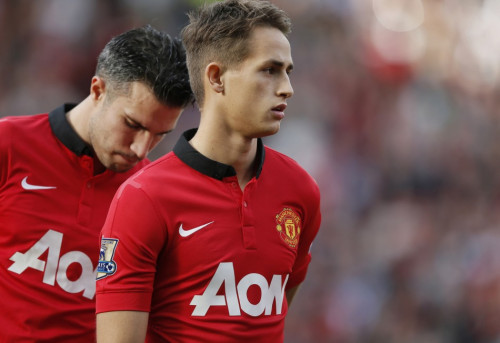 Darren Fletcher believes that Adnan Januzaj will be a part of Manchester United's long-term success as the 18 year old continues to impress during his breakthrough season for the club.
Januzaj has had a key role to play in many of United's wins this season as the club look to move on from the retirement of legendary manager Sir Alex Ferguson.
While the club have endured a lacklustre first half of the season that sees them sitting in seventh place in the league, the teenager's form has often been one of the few positives for the club, who were boosted by his decision commit his long-term future to Old Trafford earlier in the campaign.
Having seen many young players go through United's ranks Fletcher knows a top talent when he sees one and the stalwart midfielder believes that Januzaj will become a huge part of the post-Ferguson chapter at the club.
"For his age, he is up there with some of the best I have seen, without a shadow of a doubt," he said, according to Metro.
"He is a great kid. There is no ego. He wants to learn and listens to advice he is being given. He just wants to go out and express himself.
"Hopefully, we have given him a platform to do that. The fans have taken to him straight away and he is making an impact. Hopefully, he is here for a long time."
Having made 21 appearances for United this season it would appear that Januzaj has cemented his place in Moyes' line up this season and as the club push hard to regain their place in the top four after breaking their winless streak with victory over Swansea at the weekend, the youngster is likely to continue featuring in his manager's plans.