Property crunch: One in seven tenants spend over half of their income on rent
Data from the Local Government Association shows average deposit costs 71% of a first-time buyer's annual income.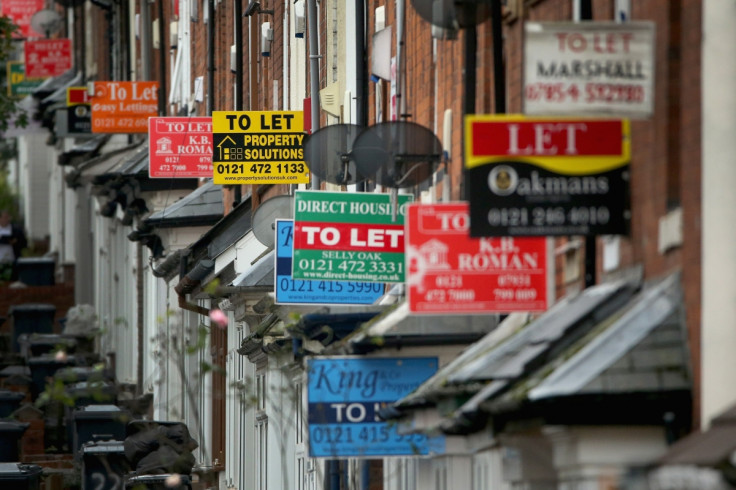 One in seven tenants in Britain privately renting from a landlord spend over 50% of their income on rent, a new research has shown.
While 14% of tenants spend more than half of what they earn on rent, only 2% of homeowners use more than 50% of their income to pay for their mortgage, according to figures released by the Local Government Association (LGA).
The report, published on Monday (3 July), also showed 40% of tenants spend over 30% of their income on rent, a percentage which drops to 11% among those currently on a mortgage. The average rent in Britain currently stands at £852 ($1,109) which makes it increasingly difficult for young people to get onto the property ladder.
According to the report, the average deposit now stands at 71% of a first-time buyer's annual income.
"When one in seven private renters is spending half their income on rent, it's no wonder we have a rental logjam – with a shortage of homes with genuinely affordable rent, and young people struggling to have enough income left over to save for a deposit," said LGA housing spokeswomman Councillor Judith Blake.
"A thriving private rented sector helps create a balanced mix of available housing. A new wave of genuinely affordable homes for rental, that cost 30% of household income or less, would provide tenants with stability, reduce the squeeze on household incomes and help more people get on the housing ladder."
The LGA has urged the government to fund more affordable homes and social rents, after the number of affordable homes built in England tumbled to a 24-year low of 30,000 last year.
However, last month, there was positive news for those renting a property in Britain as the average cost of rent fell for the first time since the financial crisis and London has seen the biggest decline.
According to data released on by HomeLet, which provides services to landlords and letting agents, the average monthly rent of a tenancy agreement starting in May stood at £901, a 0.3% year-on-year decline.
The drop is the first decrease on record since December 2009.
The pace of decline in London, however, was much steeper than in the rest of the country, as rents in the capital fell by 3% from the corresponding period last year to £1,502. Meanwhile, the North-East of England, the South-East, Yorkshire & Humberside, and Scotland registered falls ranging from 2.3% to 0.6%.
© Copyright IBTimes 2023. All rights reserved.