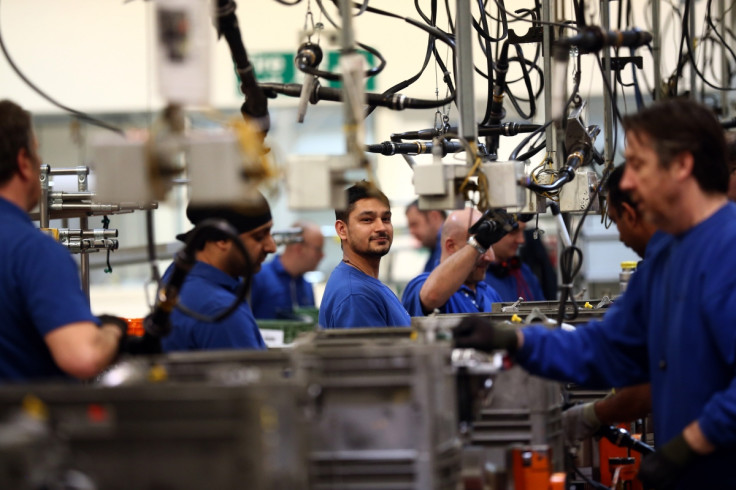 Britain's manufacturing sector grew at the slowest pace in three months in June, as output and new orders both suffered a slowdown, a survey released by IHS Markit on Monday (3 July) showed.
The Markit's Purchasing Managers' Index (PMI) fell from a downwardly revised 56.3 in May to 54.3 last month, compared with analysts' expectations for a 56.3 reading.
While the figure fell short of forecasts, it also marked the eleventh consecutive month of expansion in the sector and, at 55.9, the average PMI level over the second quarter as a whole was the best registered for three years.
While production and new order volumes both increased, they did so at a slower pace, as growth of new business slowed in both the domestic and export markets.
Markit added the slowdown was broad-based, encompassing the consumer, intermediate and investment goods sectors. As a result, the improvement in new work volumes was the weakest in the current 11-month sequence of gains.
Manufacturers also noted that new export business fell to a five-month low, even though sterling's ongoing weakness continued to boost exports competitiveness.
Manufacturing employment rose for the eleventh month running in June, although rates of expansion slowed down, partly due to the weaker increase in new business, which eased the pressure on operating capacity.
"The UK manufacturing sector largely weathered the uncertainty of a general election and start of formal Brexit negotiations to eke out further output growth at the end of the second quarter," said Rob Dobson, senior economist at IHS Markit.
"However, the rate of expansion eased again in June, with growth weakening across the consumer, intermediate and investment goods industries.
"While the survey data add to signs that the economy is likely to have shown stronger growth in the second quarter, further doubts are raised as to whether this performance can be sustained into the second half of the year."
Naeem Aslam, chief market analyst at Think Markets UK added: "The UK manufacturing fell off the cliff and it clearly shows that economy is not doing well at all.
"Traders have pushed the sterling lower as the economic number was terrible. The weaker sterling is not helping the manufacturing sector because consumers have tightened their belt and the wage growth is awful."