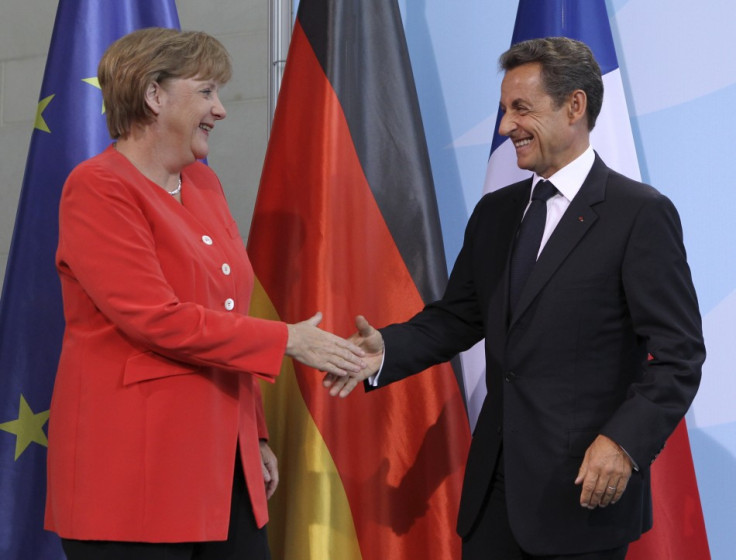 Reports that Eurozone leaders have reached a provisional agreement on how to tackle the debt crises in the Eurozone have pushed up global stock markets.
The leaked draft agreement reportedly includes the possibility of a Greek bond swap and a debt restructuring, while it is thought that a bank tax has not been included."Greece is in a uniquely grave situation in the euro area," it says.
The news led to the Milan stock exchange rising by 4% while the Spanish market gained 3%. US shares also opened significantly higher.
However, it was Eurozone banking shares that led the way. In the UK, Barclays rose almost 10%, while Lloyds Banking Group and Royal Bank of Scotland were up more than 7%. French banks Societe Generale and Credit Agricole gained 6%, while the German Commerzbank climbed almost 9% and Deutsche Bank rose 3.6%.
German and French banks are the biggest holders of Greek debt.
German Chancellor Angela Merkel and French President Nicolas Sarkozy agreed a common stance before a special summit that is taking place in Brussels.
A range of measures will be discussed by policymakers at the summit in Brussels, such as a new loan package to Greece and the role of private investors in any debt restructuring.
The draft agreements added: "Greece is in a uniquely grave situation in the Euro area. This is the reason why it requires an exceptional solution. The financial sector has indicated its willingness to support Greece on a voluntary basis through a menu of options (bond exchange, roll-over, and buyback) at lending conditions comparable to public support with credit enhancement."
David Mackie, Analyst at JPMorgan, said: "Policymakers have clearly decided against a eurobond for now, but this remains the policy option of last resort should all else fail to calm markets."