A Russian Orthodox youth group has created a videogame which allows players to "kill" members of the punk band Pussy Riot, whose protests inside a Moscow cathedral last year ended with all three band members receiving prison sentences.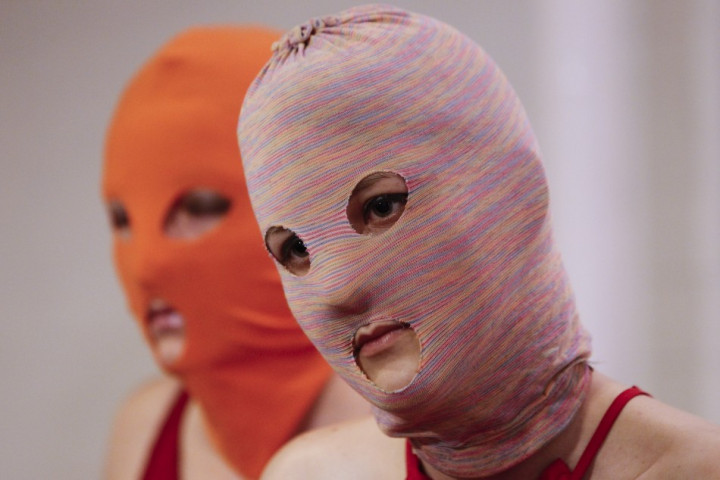 The unnamed game was shown at a recent Orthodox festival held in Moscow, and challenges players to zap cartoon renderings of Pussy Riot before the band can make it inside a church. If a band member reaches the church, a small red devil appears on the screen and the game is over.
The three members of Pussy Riot, Nadezhda Tolokonnikova, Maria Alyokhina and Yekaterina Samutsevich, were each sentenced to two years in prison for singing a song inside Moscow's Christ the Saviour Cathedral, calling for the Virgin Mary to oust Russian President Vladimir Putin. In October, 2012, Samutsevich was freed on probation with her sentence suspended. The other members of Pussy Riot remain in prison.
"We have problems in the church, we don't deny it, but that doesn't justify the actions of those girls," said Maria Voskresenskaya, one of the game's designers, in a report by Reuters. "They made a mistake."
This is not the first videogame to feature Pussy Riot. Last year, two game designers, Magnus Vulp and Almondi Esco, released "Angry Kremlins", a parody of Angry Birds which allowed players to catapult a virtual version of Vladimir Putin at Pussy Riot members.
The game was intended to satirise the zealous reaction to Pussy Riot's protest by Russian authorities.
Current affairs
Several other videogames have attempted to comment on current affairs. "September 12<sup>th", released shortly after the 9/11 terrorist attacks, saw players dropping bombs on Middle-Eastern insurgents, only to create more insurgents in the process. Similarly, "The Best Amendment", which aims to tackle the issue of gun control in the US, is rigged so that the more people the player kills, the more enemies appear.
Extremist groups have also used videogames as a form of propaganda, the most famous example being "Ethnic Cleansing", a videogame developed by the Ku Klux Klan which sees players shooting and killing ethnic characters in urban environments.