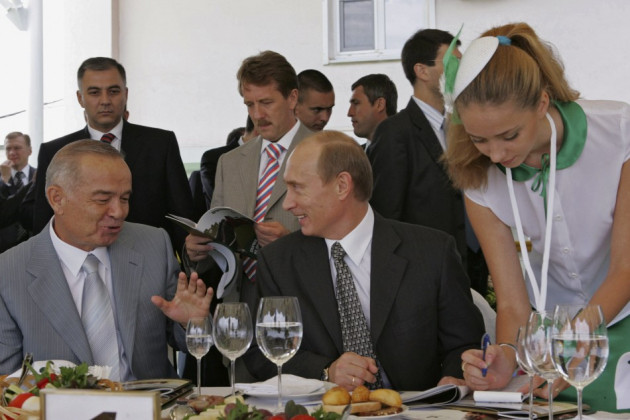 Russian taxpayers are being forced to fork out $2.5bn a year to fund President Vladimir Putin's 20 houses, 43 jets, 15 helicopters and four yachts.
That is according to a new report from opposition leader Boris Nemtsov, which claims that Putin costs his country far more than other major world leaders.
The report also aims to debunk Putin's own assertion that he lives like a "galley slave" in his presidential office.
Nemtsov's document is entitled 'The Life of a Galley Slave', parodying Putin's description of his current circumstances.
"Putin has been mistaking government property for his own for a long time. This is an insolent, cynical and luxurious lifestyle at taxpayers' expense," Nemtsov said.
Luxury laid bare
The report contains numerous photographs of Putin's display of wealth, and lists some of the president's most eye-catching possessions - including 11 exquisite wristwatches worth about $700,000, two Dassault Falcon executive jets, and an Ilyushin Il-96 airliner equipped with a $18m cabin and a $75,000 toilet.
According to Nemtsov, Putin divides his time between a 53.7 metre yacht with spa pool, waterfall and wine cellar, and a 930 hectare (2,300 acre) residence on Lake Valdai in north-western Russia, which features a bowling alley, a cinema and a "presidential church".
He also owns 11 other residences across the country, has about 700 cars at his disposal and uses national parks as hunting grounds.
"One of the most serious reasons prompting Putin to hold on to power is the atmosphere of wealth and luxury to which he has become accustomed. In a country where more than 20 million people barely make ends meet, the luxurious life of the president is a blatant and cynical challenge to society," the report reads.
The report came to public attention after being leaked on the internet. Following the leak, Putin's spokesman Dmitry Peskov moved to refute Nemtsov's claims, telling the daily newspaper RBK: "All of this is government property and Putin uses it all legally as an elected president."
Putin was re-elected president for the third rime in May 2012, amid great protests and allegations of poll-rigging.