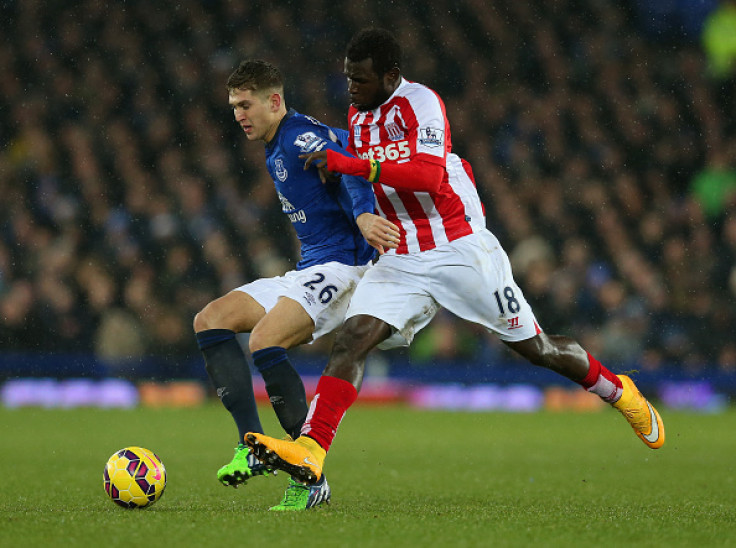 Queens Park Rangers midfielder Joey Barton has urged Arsenal manager Arsene Wenger to sign Everton defender John Stones.
The Gunners have struggled in the back four with injuries and poor form. Laurent Koscielny, Mathieu Debuchy and Kieran Gibbs have been hit by injuries, while summer signing Calum Chambers and World Cup winner Per Mertesacker have continued to find the going tough.
Wenger has already expressed his desire to sign a defender in the January transfer window. The former Newcastle man believes Stones will suit the north London club's style of play and claims the Everton centre-back's price tag will only increase with time.
"If you look at Arsenal and the style they play, surely they are looking at John Stones for Everton. He fits their model," Barton told BBC's Match of the Day.
"He's an exceptional player. He's going to be the hub of Everton's defence. Reality says that you're going to pay a premium for him with the longer you wait because he's going to keep improving and improving with game time."
"They take the likes of Chambers so they do invest in youth. But then you look at it, if they sort the back four out, the midfield is still relatively weak."
"If you look at the great sides Wenger built and they all could compete. To win a title, as [Jose] Mourinho knows, as [Sir Alex] Ferguson knew, you have to be able to go away, at this time of the year and dog a game out. I think Arsene just want to play this pretty football," the QPR midfielder concluded.
Stones has seen his appearances been limited this season due to ankle problems. He returned to the starting line-up during the Toffees' 1-1 draw against Manchester City at Goodison Park on Saturday.
Roberto Martinez hailed the 20-year-old as the Spanish manager claims the return of Stones has made a "big difference" to Everton.
"Every individual in the dressing room is taking the lead. The senior players and the youngsters, like John Stones, just want to respond and do things right," Martinez told the Liverpool Echo.
"He is such a talented footballer he makes a big difference. Him and Phil Jagielka and Gareth Barry give us a strong way of setting the team up but every player has an understanding of what it means to play for Everton."