Rabobank experiments with Ethereum via smart cash wallet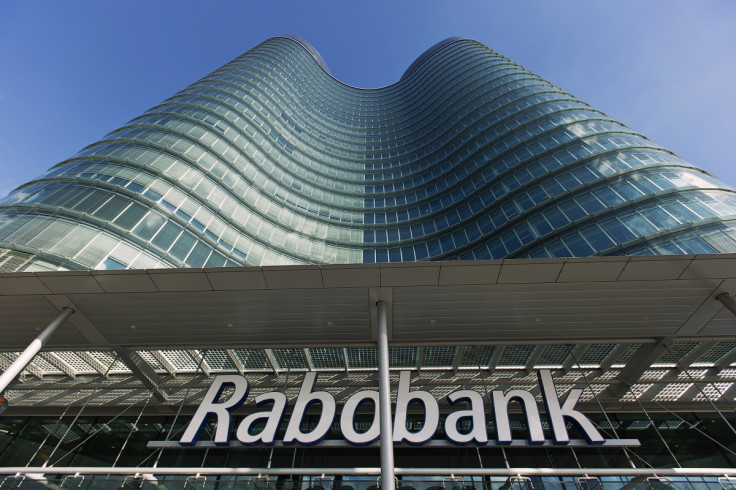 Rabobank, chief information officer, René Steenvoorden believes implementing technology leads to layer upon layer of innovation - something like "lego for grownups" whereby unforeseen architectures emerge as blocks are put in place.
IBTimes spoke to Steenvoorden and Han Veldwijk, executive in residence for Rabobank, about experiments around the bank's SHIFT platform to be released next month. It's a kind of Whatsapp for group payments which aims to support additional forms and carriers of value like coins, loyalty cards and coupons.
The new platform will also act as an agile arm of the bank to work with startups. Veldwijk, who mentors Startupbootcamp, said: "We appreciate working with startups to understand innovations in the fintech domain and test promising propositions in minimum viable products with startups and our customers."
SHIFT has thrown up other possible avenues involving programmable money and multi-signatures with all sorts of utility.
Steenvoorden said: "We are experimenting with budgets, for example: if you say this part of our common wallet can only be used for supermarkets, we can program that into the money like a smart contract.
"That then becomes very interesting because our customers maybe want to have that kind of control of their kids let's say. You want to give them some kind of payment method without them being able to spend it on all kinds of silly things. "
The bank confirmed it was looking into Ethereum among other things, as part of a long view beyond what smart wallets are capable of. "We cannot predict what dominant platforms will arise. We are looking into Ethereum because it can save us so much work in programming all the interfaces and infrastructure ourselves.
Veldwijk added: "To see where blockchain applications are going, we need to be out there, work with startups. We are looking into pilots that evaluate sidechains and private chains next to the blockchain, and learn how do we best apply this technology. So Shift is our satellite operation with that agility - can we program money, can we work with smart contracts?"
Steenvoorden pointed out that the big challenge is getting this innovation back into the mothership. "Banks are the oldest IT companies in the world. We had first computers back in 1964 and we are used to building our own solutions.
"I have great payments experts for example. Now we have startup guys building in new technology that not everyone is familiar with.
"We work closely with legislators in Holland and Europe. It's hard to explain to our own risk and compliance guys 'we are going to put the data on this ledger, it's going to be encrypted, and cannot prove where the data is going to be'. How do you explain to people it is secure and compliant?"
Steenvoorden, an expert on security, is aware that a blockchain model could be compromised the way banks hope to use it: "I'm always a bit uncertain because I'm a tech guy. I have seen a lot of different technology. I have a hard time believing in unbreakable code yet we need to be out there and experiment and validate."
However, Steenvoorden and his team have done a good job of educating the bank's top brass about the important part distributed legers will play. Rabobank took and early interest in Ripple for instance.
He recalls when they first got the bank to look into Ripple and its potential to disrupt international payments. "The CEO was there and board members. Of course banks understand that payments work because we have all these kind of agreements, we have the legislator, it's a whole system of accommodating processes."
Veldwijk is acting on behalf of the Rabobank as a liaison to London's Startupbootcamp Fintech finalists. Among those is Tradle, which offers a KYC checking system using a blockchain and mobile interface to send documents.
Steenvoorden says innovation is in Rabobank's DNA: "We have a long history of these kinds of innovations. We were actually one of the first ten internet sites in Holland and we were the first mobile banking app globally. Our online payment method iDeal became the standard in Holland for online payments.
"We had some spectacular failures as well. We launched our own TV channel on PlayStation more than seven years ago. It was a total disaster. We launched our own telco provider, also about eight years ago and we wrapped it because at the end of the day, we are not very good at being a telco.
"That's why we run an internal accelerator that scouts for new propositions among our employees, globally. They receive funding, training, C-level support over three months at a time.
"Because at the end of the day we need more ventures like SHIFT - we need a portfolio of startups addressing the needs of different customer niches".
© Copyright IBTimes 2023. All rights reserved.