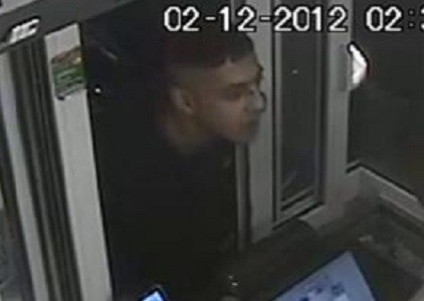 A man racially abused and spat at the manager of a McDonalds restaurant after being told it would be a short wait for his food.
Police have now released a CCTV picture of the attacker, who was at the drive-thru of the Holyhead Road branch in West Bromwich.
The attack took place on 2 December when the man in question arrived at the restaurant in a taxi at 2.40am.
He was told it would be a short wait for his food, after which he got out of the car, prised open the drive-thru window and racially abused the McDonalds manager.
PC Adam Austin, from West Bromwich police station, said: "People should be able to feel safe at their place of work without being threatened and attacked in such a despicable way.
"The vile, racist abuse was completely unnecessary and there is no excuse for this type of behaviour.
The 43-year-old victim told how he was subjected to a "torrent" of racial abuse before being spat at.
He said the customer appeared to be under the influence of alcohol.
Austin added: "I want to hear from anyone who recognises the man in this CCTV image - if you know who he is, please do the right thing and give us a call."