Conor McGregor is unlikely to fight in UFC until 2017, according to training partner Gunnar Nelson.
McGregor, the promotion's reigning lightweight champion, is currently on a hiatus until after the birth of his first child but his first fight back could take place in a boxing ring rather than the Octagon.
A proposed fight with the undefeated boxing icon Floyd Mayweather Jnr was being dismissed as mere fantasy not too long ago. But all signs would now suggests the cross-code spectacle is now very much a possibility with UFC president Dana White recently admitting he believes it will take place.
Dates in June and September have been touted for what could be the richest fight in combat sport history, but UFC welterweight contender Nelson is unsure if the Dubliner's return to MMA will be a sure thing.
Speaking to ESPN.com, Nelson said: "It will depend on certain things. Money is not the only thing he cares about, at all. He does care about it a lot, but if a fight excites him and he thinks it is a great challenge – if it is making history and all that kind of stuff, he'll do it."
Should McGregor vs Mayweather be given the green light, a lengthy and spectacular build-up would surely follow, with the verbal sparring between the two certain to garner just as much attention as their meeting in the ring.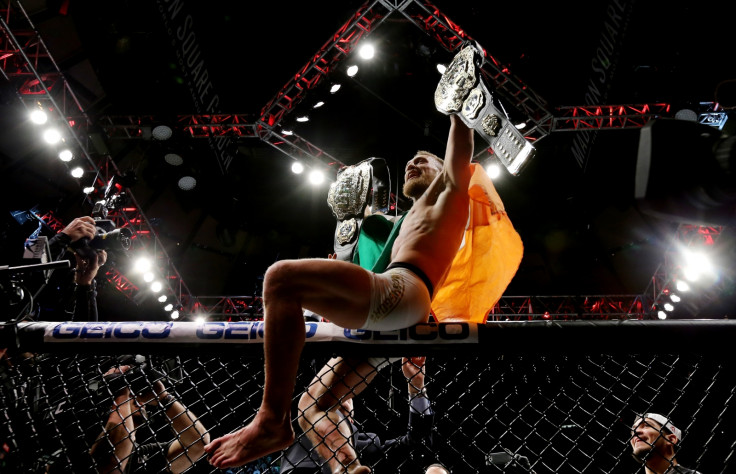 With talks still ongoing, McGregor could find himself in a position where he cannot find time for fight back in in UFC this year.
"He's got a lot of money now that keeps him occupied. He can do a lot of stuff," Nelson continued. "I think he'd be alright for a year. He always has something cooking. Right now, if it is the Mayweather fight, and that seems like it's going to happen. I think he'll keep himself busy one way or another."