Rafael Nadal has had to pull out of participating in the 2013 Australian Open, and won't take part in an exhibition tournament in Doha, with the Spaniard suffering from a virus.
Nadal's last competitive matches were at Wimbledon, where he was sensationally knocked out by world 100 Lukas Rosol in the second round. Since then he has not taken part in the Olympics, the US Open or the Davis Cup final.
After suffering from an ongoing knee injury, it was hoped that he would make a return in time to take part in the yearly Melbourne tournament where he won top honours in 2009, but a stomach virus has delayed a complete recovery.
"My knee is much better and the rehabilitation process has gone well as predicted by the doctors, but this virus didn't allow me to practise this past week," Nadal said in a statement.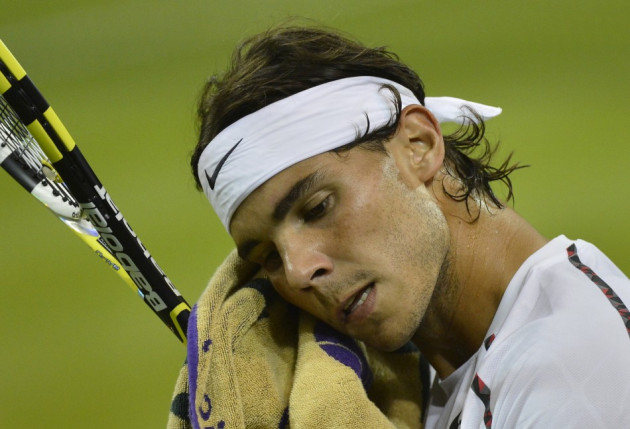 "Therefore I am sorry to announce that I will not play in Doha and the Australian Open, as we had initially scheduled."
He also told the Australian Open website: "You need your body to be at its best for the Australian Open.
"It was a difficult decision and I am extremely disappointed to be missing such a great event.
"It hurts to have to wait another 12 months before I get another chance [but] in the meantime, the focus is now on desperately trying to get back on the tour."