World number three Rafael Nadal has confirmed the knee injury that stopped him from participating in the London Olympics 2012 will keep him from playing in the US Open, the final Grand Slam of the year, which starts on 27 August.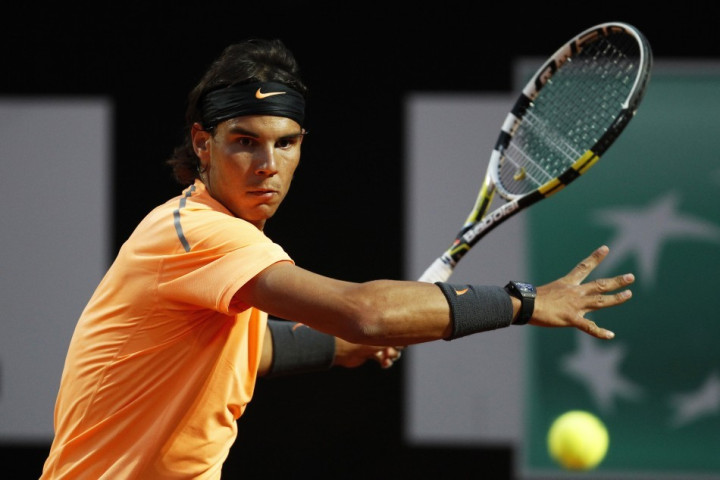 "I am very sad to announce that I am not ready to play the US Open in NY. Thanks to my fans for support and specially the New Yorkers. I have to annouce that I am not yet able to play and I must renounce the US Open. Thank you very much to my fans for their encouragement," the 26 year old Spaniard wrote on his Twitter account.
"Rafa has informed us that he will not be ready to compete at the US Open this year and has withdrawn from the tournament. We hope to see him back on the court soon and look forward to his return to New York next year," tournament director David Brewer said in response, The Sun reported.
Five-time US Open champion Roger Federer of Switzerland is likely to be top seed for the Flushing Meadows event, while long time rival and defending champion Novak Djokovic of Serbia will probably be second in the seeds list. London Olympics 2012 gold medalist Andy Murray will probably move up one position from his fourth rank, with Spain's David Ferrer taking fourth seed.
Nadal's injury is believed to be a chronic knee problem first noticed when playing an exhibition match against Djokovic in Spain, on 14 July. In fact, the 11-time Grand Slam winner has not played a competitive match since his shocking second round defeat to Czech national Lukas Rosol on 28 June.
Meanwhile, Federer has expressed surprise and disappointment at his rival not being able to take to the courts, indicating that he had his sympathy.
"It's very surprising, because it was nothing that we heard of before the injury. He played so well on clay and then actually seemed fine at Wimbledon. He had more time by losing earlier at Wimbledon. So it came as a big surprise now, these two pullouts for me. Even the Olympics, too. So I'm sad for him," the Swiss ace was quoted as saying in a New York Times report.