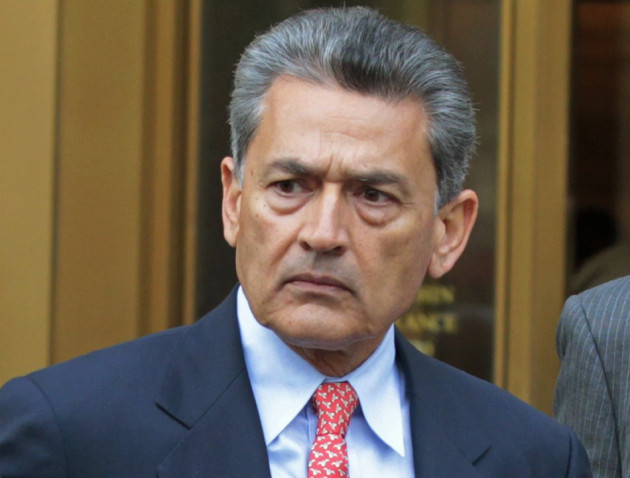 Former Goldman Sachs director Rajat Gupta will face insider trading charges in a Manhattan court today during a trial that could see testimony from current CEO Lloyd Blankfein and cause further embarassment to the Wall Street giant.
Gupta, who has also held directorships at Proctor & Gamble and McKinsey, could face up to 105 years in prison if convicted of charges that he passed confidential information about Goldman Sachs and P&G earnings to Galleon Group co-founder Raj Rajaratnam, while serving in high powered positions at both groups. Prosecutors also say Gupta gave Rajaratnam advanced knowledge of a $5bn investment into Goldman Sachs by Berkshire Hathaway founder Warren Buffet at the height of the financial crisis in 2008.
Rajaratnam, the 54-year old former billionaire hedge fund manager, is currently serving 11 years in prison.
Reports say that the New York trial could last up to four weeks.
Secretly recorded conversations by the US Federal Bureau of Investigation in 2008 are said to be the most crucial pieces of evidence. The prosecution says that it wants to play the wire-tapped material as it has calls that have Rajaratnam talking to two employees about tips received on Goldman Sachs.
However, the defence called for the recordings to be dismissed as hearsay, as the conversations do not feature Gupta's voice.
Judge Jed Rakoff gave a preliminary ruling to allow the wiretaps ahead of the trial, but warne that the recordings would only be admissible as evidence if the prosecutors could prove that a conspiracy existed between the two men. If not, he could declare a mistrial.
Today's trial is part of the FBI's four-year investigation into allegations of Wall Street insider trading, which has lead to over 50 executives pleading guilty or convicted of insider trading since 2009.