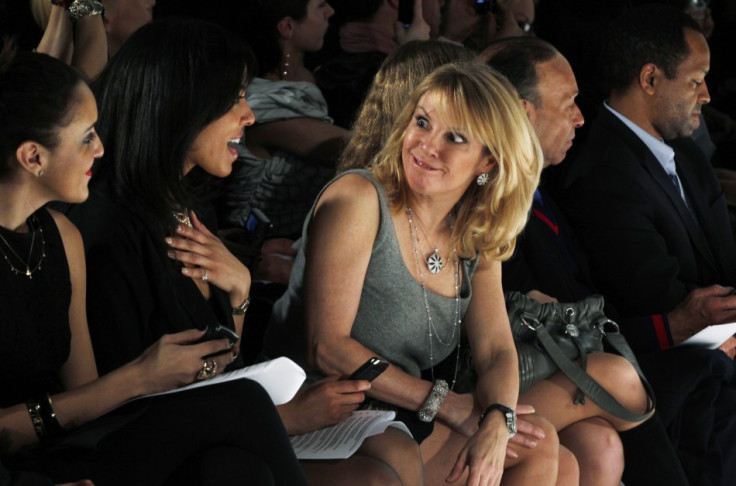 In the season finale of Real Housewives of New York which aired on Thursday, Ramona Singer, 53, stated she suspects she might be pregnant.
In a clip from Thursday's show, the reality star tells her friend and co-star Sonja Morgan that she might be having a second child.
During her confessional, she reveals that she thinks she's pregnant because her 'breasts are huge and they hurt. The last time they were like this was when I was pregnant with Avery.'
A pregnancy is a shock for anyone, but being 53 and pregnant brings a whole new level of shock for Ramona.
Ramona also told her husband that she thought she was pregnant was when they were on a boat circling around Manhattan. The jewellery designer and husband Mario already have a teenage daughter, Avery.
Earlier in the season Avery was seen complaining she hardly sees her parents, but Ramona made it clear to the girls she still thinks she's better than them at being a mom. This came to a head in a spirited discussion with her co-star, LuAnn de Lesseps.
"I have a daughter. I'm a role model," Ramona told her. "I'm a mother and I raise my daughter differently than you. I spend a lot of time with her. That's why she is the way she is, and I'm very lucky."
While the preview doesn't reveal the outcome of the pregnancy scare - there has certainly been no announcement from the star since filming wrapped earlier this year.
The season might be over, but the reunion episode is next week at 10pm on Bravo.