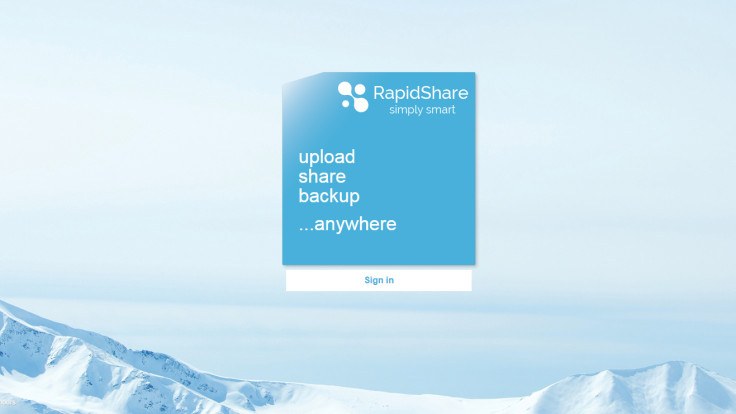 RapidShare, one of the first ever one-click file-sharing websites on the internet, has announced that it will close its doors for good on 31 March 2015.
All accounts on the website will no longer be available after this date, and all files will be deleted automatically.
"Kindly note that RapidShare will stop the active service on March 31st, 2015. Extensions of STANDARD PLUS and PREMIUM will be possible until February 28th, 2015," RapidShare wrote on its homepage.
"We strongly recommend all customers to secure their data. After March 31st, 2015 all accounts will no longer be accessible and will be deleted automatically."
Founded in 2002, the Swiss-based website was popular as a place for users to store and share copyright-infringing material, and as such, RapidShare was subject to several lawsuits in Germany over the years.
By 2010, RapidShare had hundreds of millions of visitors every month and was considered to be one of the 50 most popular websites on the internet.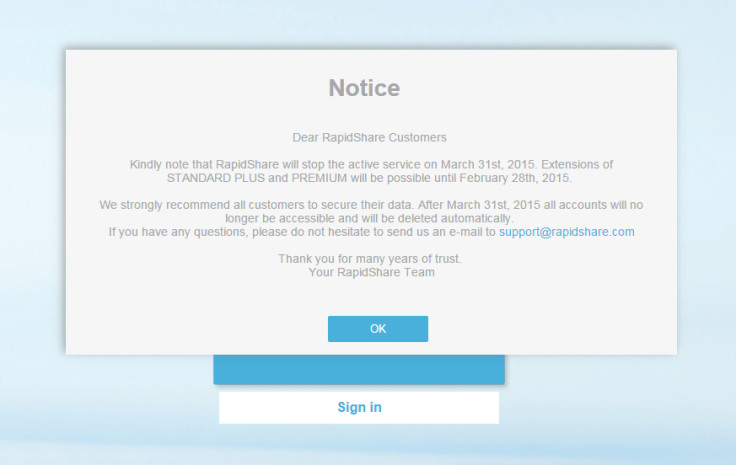 However unlike Megaupload, another defunct file hosting website, RapidShare managed to stay on the right side of the law by agreeing to monitor incoming links from external sites to the files hosted by its users.
The German supreme court ruled that RapidShare's online file locker service was legal in the country, and ordered the company to improve its scanning system that was already identifying illegal files, so that all copies of an infringing file were definitely removed.
Thanks to these rulings, RapidShare was able to avoid paying out hefty damages to copyright holders.
In 2012, the firm then tried to clean up its image by heavily cracking down on linking websites with links pointing to infringing content in its lockers, as well as spending reportedly half a million euros lobbying in the US in 2012.
However, by 2013 the company was in trouble again as many users deserted the service due to its tough anti-piracy stance. Traffic to the website plummeted, and 75% of RapidShare's employees lost their jobs.