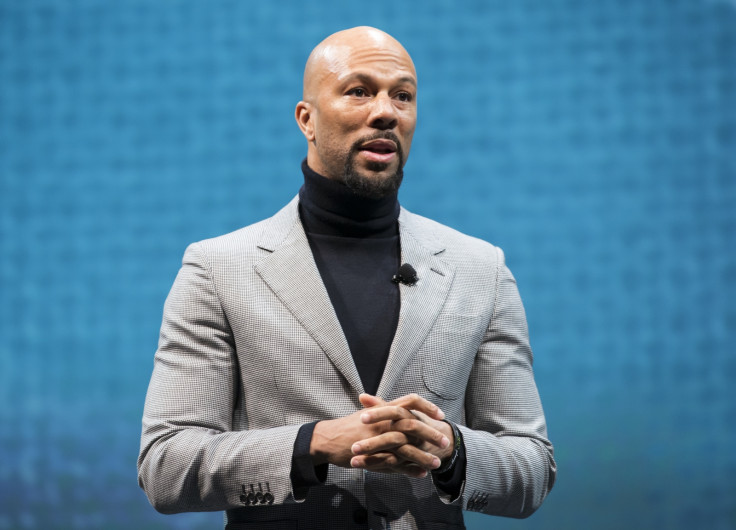 Hip hop star Common has brought out the green-eyed monster in thousands of women after kissing a female fan on the lips.
The 43-year-old star was performing his hit song Come Close at the Tanqueray Trunk Show when he invited a woman called Erica on stage so he could serenade her.
During the sultry show, the Chicago-native, whose real name is Lonnie Rashid Lynn, approached her from behind and starting planting kisses on her cheek. Taking full advantage of the intimacy, she promptly kissed him on his lips. Surprisingly, he responded to her impromptu display and kissed her back.
But while Erica' may have been walking on cloud 9 after their obvious chemistry, other fans were less than impressed.
"Get a room," one critic said.
Another said: "What was he Thinking about? That's beyond Friendly for a fan."
Common, who took home the best song Oscar for his Selma track Glory, joins the long list of entertainers such as Chris Brown and Usher who have made out with female fans.
The actor, who has dated singer Erykah Badu and actress Taraji P Henson, previously revealed that he almost married tennis star Serena Williams.
"If I'm in it as much as I was with Serena, as much as I loved her...it takes time to heal and find that peace to be able to move on," he told Uptown magazine in August 2014.