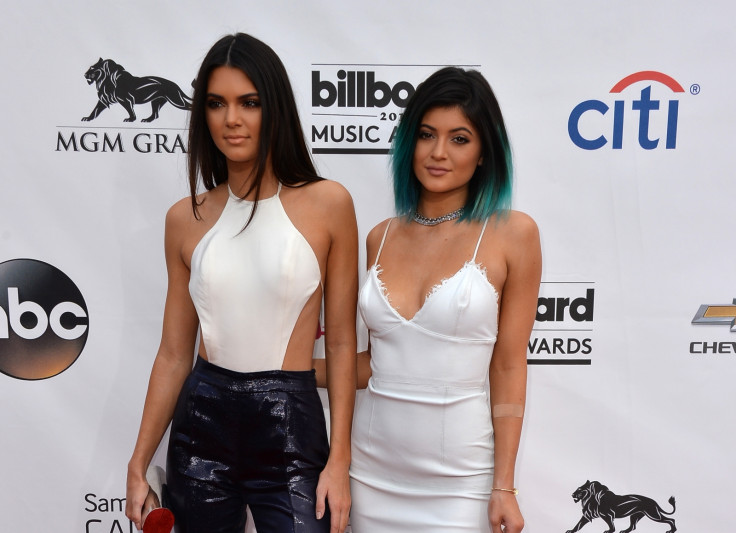 E! reality star Kylie Jenner has received criticism from fans after appearing to put her hand down the shorts of her older sister Kendall Jenner, with some even accusing the pair of "incest".
The 17-year-old reportedly uploaded a Snapchat video of herself messing around on a photo shoot with model Kendall, including one which is said to show the youngster reaching around her older sibling's waist and putting her hand inside her pants.
According to Perez Hilton, another photo allegedly shows the sisters sharing a kiss on the lips while a third image has fuelled speculation that Kylie has nipple piercings.
Fans have been left stunned by the reported sexual nature of their Snapchats and expressed their shock via Twitter:
Kylie, who is rumoured to be dating rapper Tyga, and Kendall, 18, are not the first members of the famous family to come under fire recently for their close relationship. In October 2014, their older sister Khloe Kardashian was slammed for joking about incest with her brother Rob Kardashian.
After Rob complimented the 30-year-old's figure on Instagram, Kardashian wrote back: "Incest is best!" The pair have also been very touchy-feely in episodes of Keeping Up With The Kardashians.
Kris and Bruce Jenner's youngest daughter recently received criticism for another social media post, with some accusing the teen of posing in 'blackface' for an Instagram photo which shows her skin glowing.
However, Jenner has insisted her look was achieved simply by using a black neon light, telling critics to "calm down".
She tweeted in the midst of the scandal:
Neither Kylie nor Kendall have responded to the "incest" outrage. Watch the controversial Snapchat below: